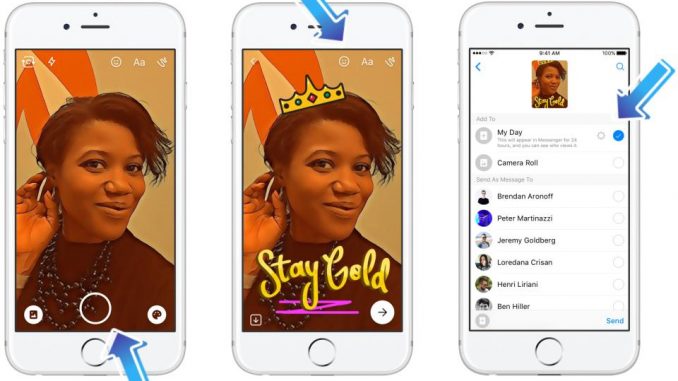 Facebook's "Messenger Day" is similar to the Snapchat stories feature of Snapchat, which lets one post photos and videos along with stickers and filters. Facebook has already added the Snapchat-like features to its Instagram and WhatsApp. For now, it has taken a step further and added the photos and videos with filters and stickers feature of Snapchat to its "Messenger Day" app.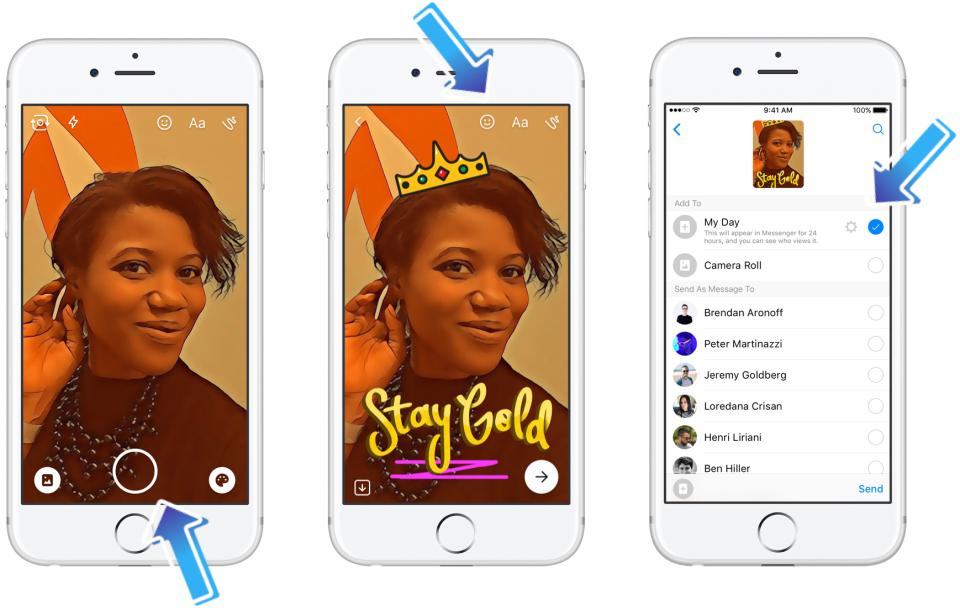 The recently launched app, "Messenger Day", by the social media giant lets one post photos and videos with filters and stickers that vanish within 24 Hours of posting. The app was developed mainly to get the attention of the people who haven't yet hooked up to Snapchat. It was first launched in Poland in September 2016 to test its features. The app has now been re-launched on a global basis; first in the U.S. The Messenger's concept of story format is introduced to profit Facebook Inc. This new feature of posting things lively on the social media is for sure to attract many users.
If the social media communication trends now and 10 years back are compared then the technology has come a long way. People today believe in being more audible, expressible, and visual than ever before. So they ought to find this app as an easy way of sharing their stories via photos or videos throughout the day. The app will have a sun icon centered in the bottom, which actually turns out to be a camera that proves that the app believes in putting the videos feature in front when compared to the other app services. The app has a "My Day" feature where one can add photos or videos with any of the 5000 frames, stickers, or filters provided. The app lets you take 10-second video which can vanish as well. The app lets you showcase your story to a group of followers or only the selected people you want as per your interest.
Looking at all this, Snapchat has raised an allegation against Facebook for stealing their app features for which Facebook has not yet taken a stand. Facebook had planned of buying Snapchat for $3 Billion, which Snapchat refused. And today it stands as one of the well-known social media apps.
Rivals Snapchat and Facebook are set to woo the users in every way they can, by adding innovative features.