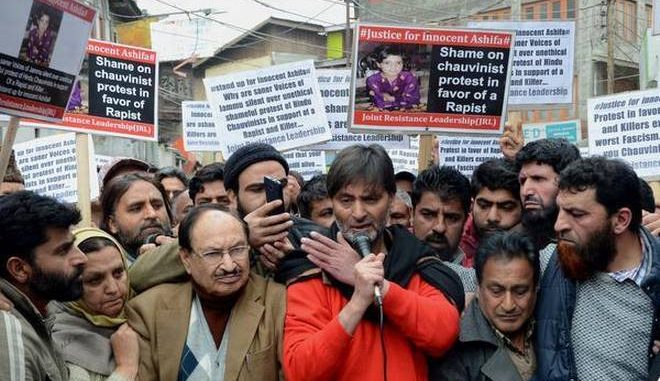 In the last couple of days, several hundred people have protested on the open streets of Kathua district in Jammu using the national flag to demand release of an accused in the rape and murder of an 8-year-old child that belonged to a nomadic tribe. The 8 year old Ashifa was kidnapped and murdered in a brutal manner after being held captive for more than a week at Rasana village. The protests have been referred to by CM Mehbooba Mufti as shocking desecration of Indian national flag as the protesters have been using it during the marches. According to local police, the girl was murdered to create a sense of fear and panic among the nomadic tribes of Jammu.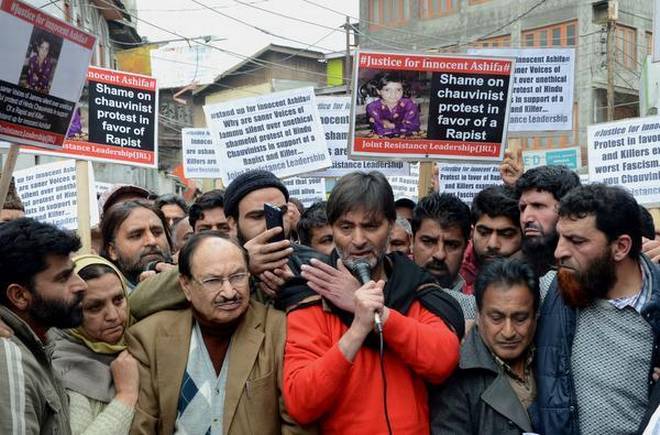 The Crime Branch's Special Investigation Team that carried out the investigation has arrested a juvenile along with Deepak Khajuria who is a special police officer or SPO of the region for the murder. But the protestors state that the accusation is completely false as the man was part of the investigation team that was earlier searching for the girl and was blameless. The group which was protesting under the banner of Hindu Ekta Manch called out anti-Pakistan slogans and alleged that the Crime Branch was falsely accusing the SPO in the Kathua rape-murder case.
After the local police had botched up the case which led to a major controversy in the valley, the administration was forced to seek help of Crime Branch. The accused Deepak was part of the investigation team from the time Ashifa was found missing on January 12, 2018, till the time her dead body was found on January 17, 2018, and handed over to her family. While pointing out the lapses carried out during initial investigations by the local police, ADGP of the crime branch stated that the police has clinching evidence about the guilty.