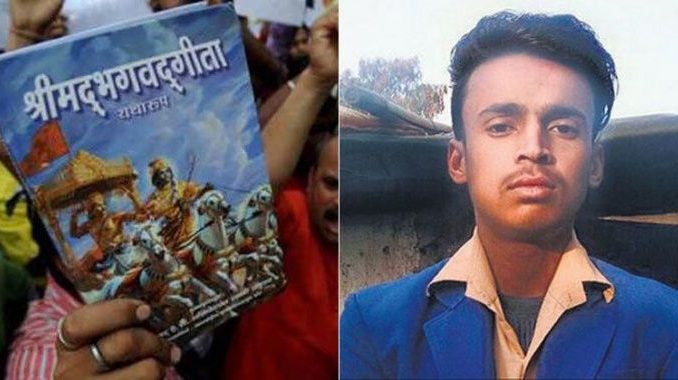 A Muslim youth, who is just 16-year-old, has won the Sanskrit competition. The youth hails from Jaipur.
A Sanskrit essay writing competition was organized by Akshaya Patra Foundation on a state level in which he stood first. Nadeem Khan, the 16-year-old youth, says he loves Sanskrit language.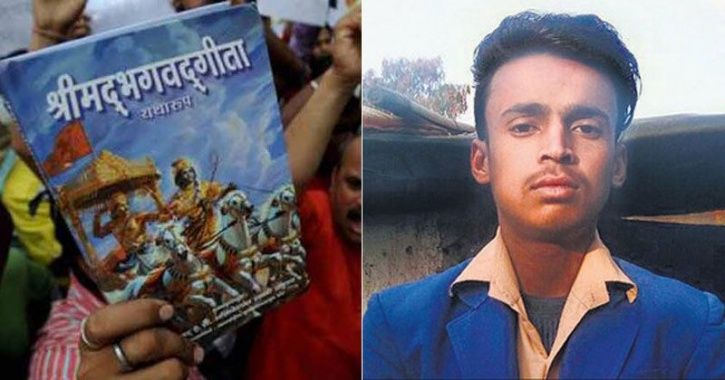 There were two other students, who got the awards in this competition. The names of the students are Zorabia Nagori, a student of class four, and Zaheen Naqvi, a student of class two. All the winners will be receiving their awards today.
Nadeem Khan said, "I find this language the best language among all the other languages I know, although I never get a chance to communicate in Sanskrit even when I am in the class".
"This competition recognized my devotion towards this beautiful language Sanskrit," he added.
Nadeem Khan said further, "Even my Sanskrit teacher does not communicate in Sanskrit. He asks us to focus more towards writing rather than speaking".
The essay competition was attended by around 8000 students from across 200 schools. The topic of the essay was to write an essay on Bhagavad Gita, narration of verses from Bhagavad Gita, and handwriting.