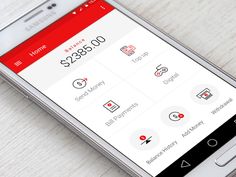 Note ban has got many Indian people furious. Hasn't it? Of course it did, as many of the people could not afford the most basic necessity or pay-off medical expenses due to the shortage of notes. According to the Reserve Bank of India, after the Prime Minister Narendra Modi's decision of demonetizing the Rs 500 and Rs 1000 notes, mobile banking has gained popularity and is the real winner compared to all the other digital payments.
The use of mobile banking for transactions has shown a month-on-month rise. The rise of about 9.4% was seen in the mobile banking transactions. The credit cards, apps and other mobile wallets did not rise on the monthly basis even though the growth has been high in the month of November.
According to the figures obtained from the RBI data, the mobile banking transactions have escalated to a higher number after the currency ban.
The Axis bank has shown a rise from 13% to 37% in the mobile banking registration in West Bengal and about 97% in the Northeast. As number of people opting for mobile banking has increased, the security issues related to the mobile phones have also increased on the other hand.
Thus, the offline digital cash providers such as PaySe make use of this golden opportunity. The use of credit card transactions has increased in the preceding months according to the RBI data. The debit card and mobile wallet use has fallen drastically in terms of volume and value after the demonetization.