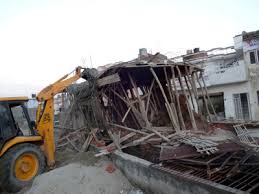 Many scams of illegal construction have come up in last few years making it an important concern. In order to combat with such illegal construction, the Urban Development Department has put forward a plan to build integrated software to regulate illegal constructions in Karnataka. Once functional, the software with minimum human intervention will authorize all construction plans.
The approval for building plan will be granted within 24–72 hours after the applicant uploads the required documents and the land's survey sketch on the integrated software.
The online platform will have the comprehensive development plans (CDP) of each city. After uploading the survey sketch with required documents, the software will approve the plan if no concerns are raised in the land record websites. If the software shows any error, the land cannot be used for development, owing to issues such as floor area ratio according to ULB regulations, faults in land records in accordance with revenue department website, and infringement of zonal regulations according to CDP.
The Urban Development Department also informed that the new integrated software will be connected to the property tax interface of the local bodies, which will send reminders or notices property tax payment after construction. The software will also be connected to the electricity supply companies such as Escoms in order to verify that there is no unauthorized connection or reduction in revenue generation.
What do you think about the software for regulating unauthorized building plans? Shouldn't it be implemented by other states too? Feel free to share your thoughts.