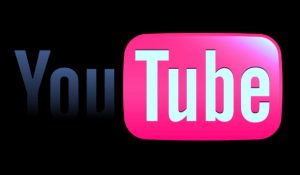 Have ever thought of starting a YouTube channel, but you halted your plan due to lack of idea? Well, do not hesitate to start one, because after seeing these YouTube channels, you will be shocked to death. You won't believe that these channels actually exist.
Jon Drinks Water
This channel is nothing but a guy drinking water. Yes! You heard it. The channel has more than 4,600 videos of the guy Jon drinking water. Surprisingly, it has 18,000 subscribers at this moment.
1HappyBirthday
This channel has videos of the birthday song. But the interesting fact it has songs for each name. Moreover, these songs are recorded every time for a new name. Some of the interesting songs are "Happy Birthday Stupid". There is also a Happy Birthday song for Happy Birthday. Currently, this channel has 112,000 subscribers.
AdamDiddy
This YouTube channel does that thing which you would have never thought in your wildest imaginations. Any guesses? Well, if you are done with guessing, let us tell you and break the suspense. This channel flushes!! Yes, you heard it right. This channel has tons of videos of things being flushed down the toilet. Sound weird, but the channel exists.
Well, if you have read this article now, then you are capable of finding any topic for your YouTube channel. This will make you feel a bit smart for time being. So, if you do have information of any other such channels, do let us know. May be we can enjoy together and leave the planet at the same time after viewing these channels.