Just after the debut launch of the Amazon Go powered by artificial intelligence, which is a grocery store without the cashier and counter, Amazon has taken a step up ahead to rule the retail supply chain.
Amazon has finally started its testing of air drone delivery in the UK. At the initial trials, the company is functioning only with two shoppers. In the coming days, the trial counts could be expanded to more than dozens. For now, the delivery of the orders by air drone will be available only for the shoppers staying within the diameters of first Prime Fulfilment Centre in Cambridge.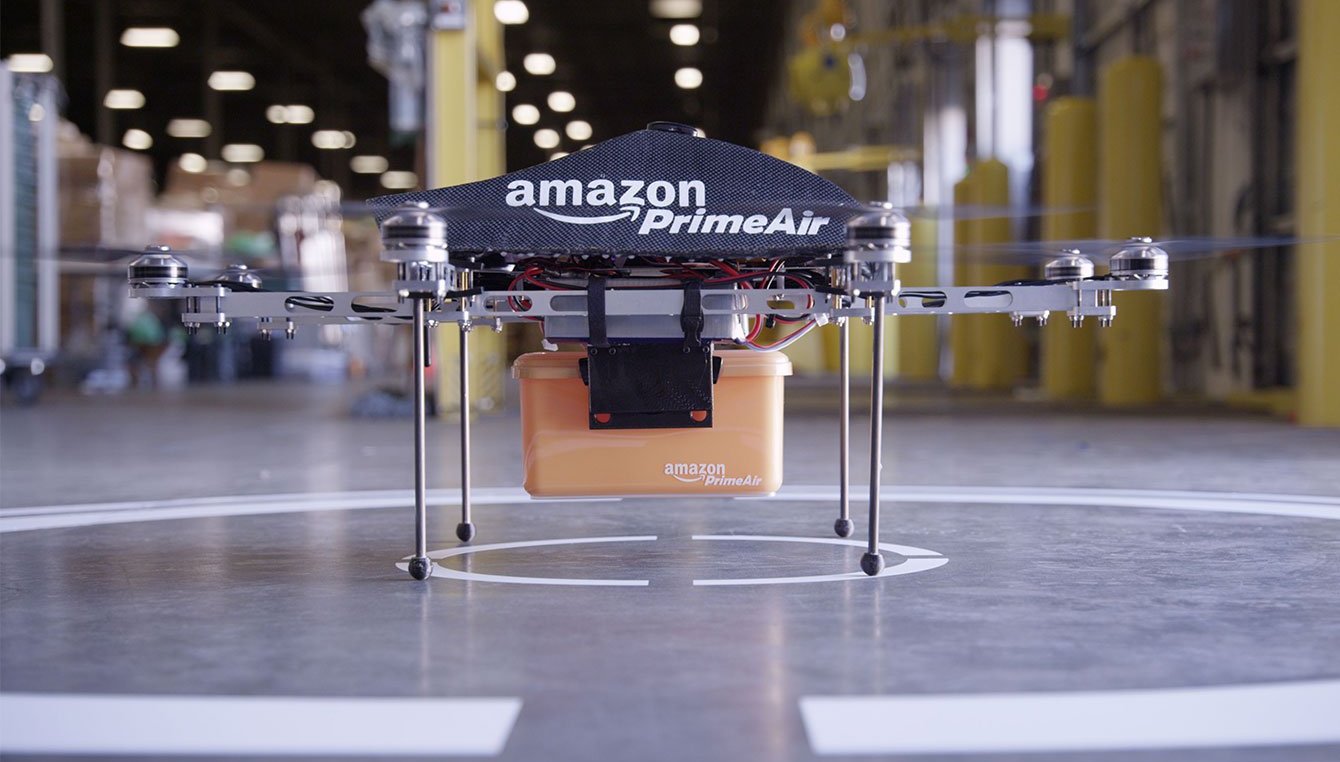 The test of the flying drone was first implemented on December 7, though the location wasn't too far but it was a vital flight for Prime air.
Talking about the operational part, once the order is packed, it is loaded in fulfilment centre below the drone and rolled out of the hall on rails and later the drone takes off .The complete journey of the drone is controlled automatically without human control. The drop has to be completed within 30 minutes of time span.
The very first delivered product by Prime air was Amazon fire TV and a popcorn bag. The product was delivered within 13 minutes—from order request to time of delivery. The drone can carry the weight of up to 5 pounds.
Amazon said that the drone service will be available for whole week, but with limitations of the daylight deliveries and weather issues.
So don't be amazed if you see drone with Amazon on it, the system is your future delivery boy.