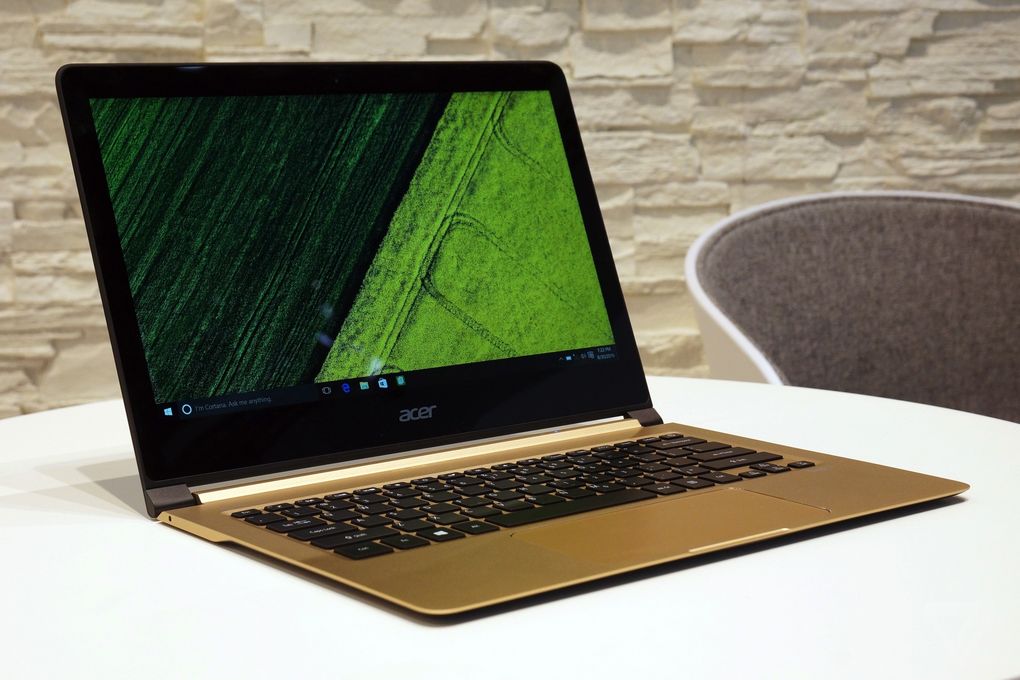 The new Acer Swift 7 made a world record by becoming the slimmest laptop in the world. Earlier the record was kept by the HP's Spectre, but Acer broke the record making a difference of just 0.42mm. Earlier, Acer's Predator 21X made record of being only laptop to support a curved display. Acer is really good in his job! Well, let's see if the new Acer Swift 7 is worth buying or not.
Display and Design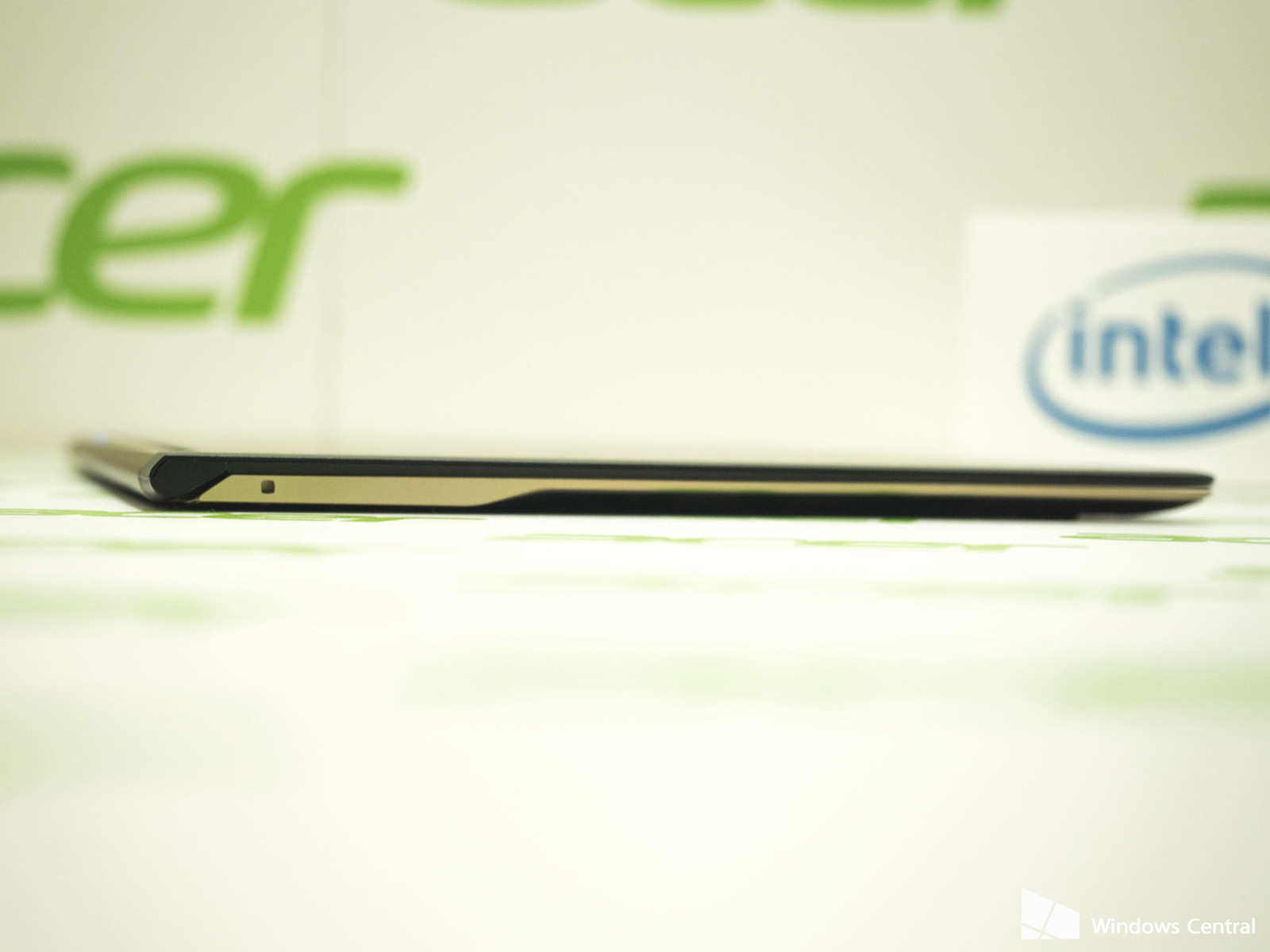 Speaking about the design, the new Acer Swift 7 wins the heart by being slim itself. It is crazily slim measuring just 9.98mm. The closest laptop with that thickness is HP's Spectre measuring 10.4mm in thickness.
The new Acer Swift 7 comes with a metallic body. It has a gold inner surface along with a black outer surface which is very much appealing at the first glance.
The four rubber feet at the base gives a solid support to the Dolby speakers, which are too loud making them the best laptop speakers ever. But, as they are placed at the bottom, it causes a little distortion in the sound effect. The keyboard of the new Acer laptop is much more ordinary like any other laptop. It is the touch, feel and the experience that makes it special. There is enough space for our palms to rest.
Moving on, all of this sounds like a dream. Isn't it? But, are we missing something? Oh yes! The ports. Unfortunately, the Acer Swift 7 has only two Type-C ports. Now, this is something unexpected. But if you want the world's slimmest laptop, get ready to deal with it.
Talking about the display, the new Acer Swift 7 comes with a 13.3-inch Full HD resolution along with the Corning Gorilla Glass 5.
Performance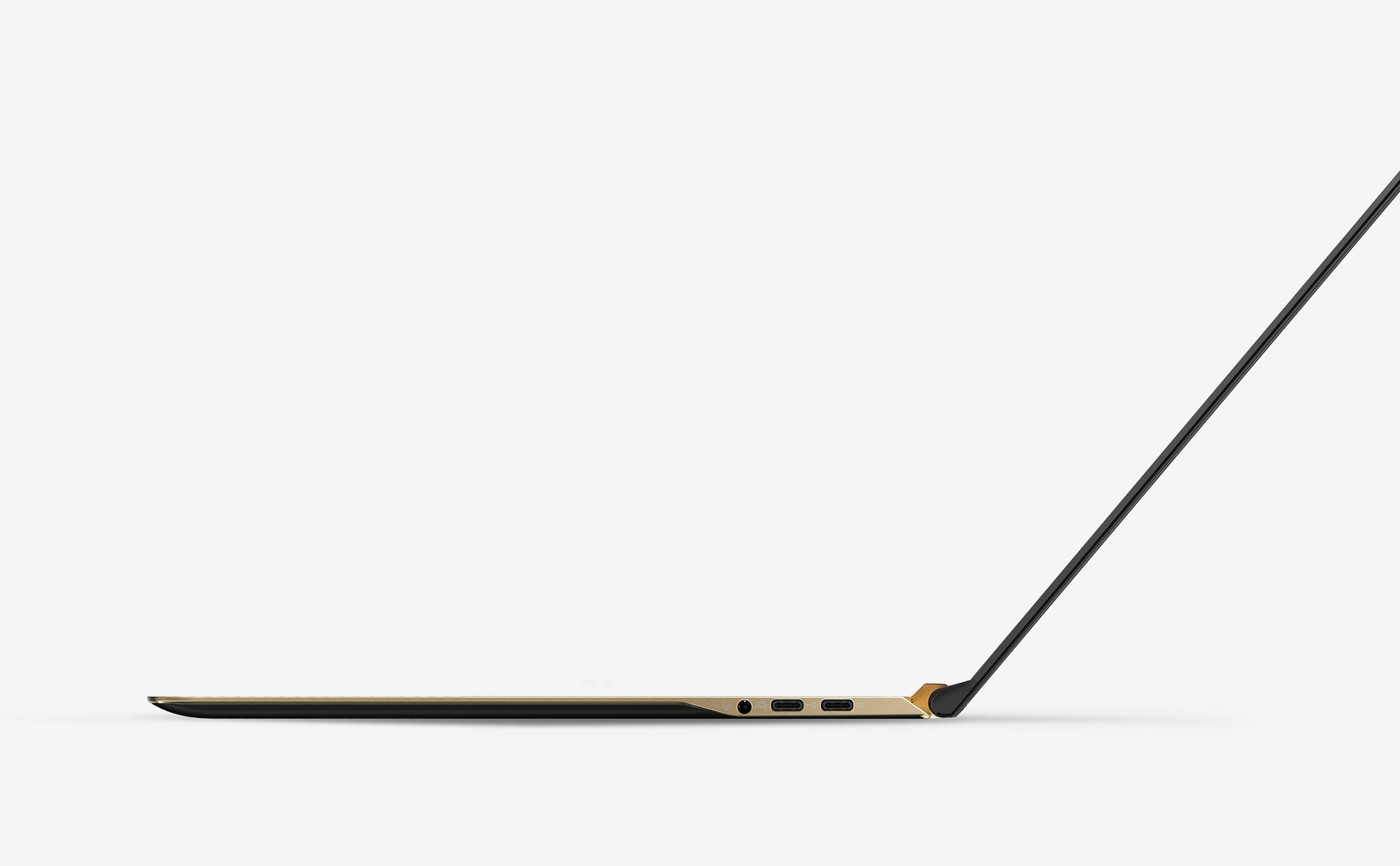 The new Acer Swift 7 comes with 8 GB of RAM along with Intel 7th generation CPU making it run smoother than ever. The built-in 256GB SSD makes it faster than ever for loading huge files. Regarding the battery, the laptop does not disappoint us in this field. With 42.6Wh of battery, the laptop runs for 9 hours straight.
Concluding the features and specification, we are sure that the laptop will rule the market. With a price tag of Rs 99,999, the laptop servers all the purpose that a business laptop. On top of this, its classy and elegant device makes it more appealing for the users to buy.