LeEco, which has recently gained its name in the smartphone market, is all set to establish and flourish its magic in the TV section. LeEco gave everything it had to the customers by introducing the LeEco Super3 X55 smart TV. What is so special about this TV? Well, priced at Rs 60,000, the LeEco Super3 X55 smart TV comes with a 55-inch 4K display. Now that is somewhat gaining your attraction? Let's see if the TV is worth buying or not?
Design
Now, LeEco has spent some time and done some brain storming when it comes to design. It's elegant and yet so classy design attracts the users within no time. Even though most of the users prefer to attach their TV onto the wall, this smart TV may lead to change your decision. This is due to the panel design that the TV has.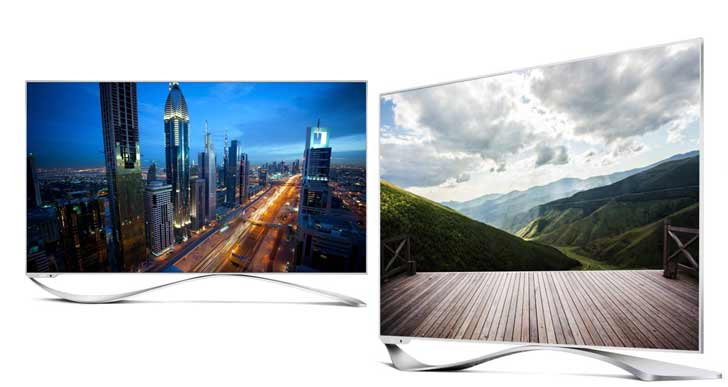 Now, since the panel has occupied the space in front, it left no option for the speakers but to position them at the back. Now this may be the reason for user to be disappointed as the sound quality may not come clear. All the ports, including an extra USB port are placed on the back to the right side.
For its elegant design, the smart TV should get full points, but due to the placement of speaker we would rate 8/10.
Display
LeEco deserves a salute as to how it is providing a 4K panel at this range of price. As said, there is always a "but" factor. The twist comes here: The TV runs on a resolution of 1080p resolution. Hence, when you are scrolling through the menu and UI, it isn't 4K resolution. The actual UHD resolution is experienced only when you play or stream 4K videos. Interestingly, the inbuilt video app, too, does not have 4K streaming option.
Hence, even though the TV provides "4K" display, with all the back doors we rate the smart TV 6/10 for its display.
Other features
The company has really given everything to the X55. The TV has a quad-core Mali-T760 MP4 GPU for support. Supporting this GPU is a Cortex A17 quad-core processor. With this comes 8GB of internal memory and 2GB of RAM. The port section contains 1x USB 2.0, 3x HDMI 2.0 ports, 2x USB 3.0, a Component Input (YPbPr), Ethernet 10/100M, an SD Card slot, VGA input, RF input, SPDIF (Optical) Audio Output, PC Audio Line-in, AV input, Wi-Fi 2.4GHz and 5GHz support, Audio out (earphone & coaxial combined), as well as Bluetooth.
Concluding the review, the LeEco Super3 X55 smart TV is the only UHD TV that comes in the price range of Rs 60,000 but with "terms and conditions". If you are a newbie and want an UHD smart TV then you should always, with no doubt, go for the LeEco Super3 X55 smart TV.