Bill Gates, whose net worth of $87.4 billion which is more than the market value of India's largest private sector company Reliance Industries, backed up Prime Minister Narendra Modi on his decision of demonetization.
The world's richest man was in the country for a virtual reality film which was being shot on the Bill & Melinda Gates Foundation. The Foundation, since 2002, has invested $1 billion in India. According to the latest reports, Bill Gates is always keen to work in India and he thinks that even if his one idea will contribute in making a difference in the lives of 1.3 billion Indians, it will be a lifetime moment to remember for him. He was referring to those ideas which he shared during one of his lectures on technology for transformation at Niti Ayog which was attended by PM Narendra Modi, finance minister Arun Jaitley and other ministers as well.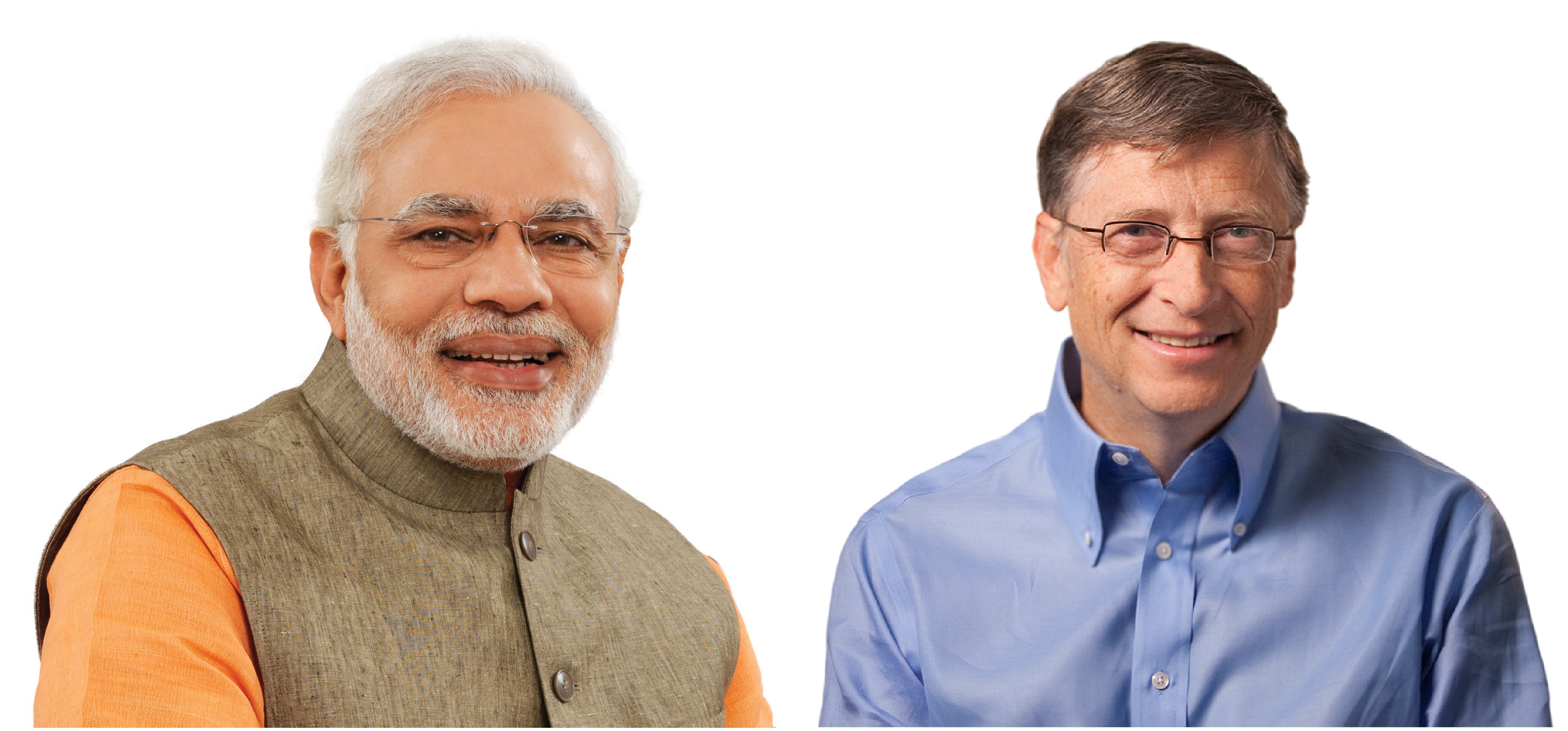 Gates thinks and believes that digitization is worth a shot. And he thinks that if demonetization will help make India digitalized, then the temporary pain is worth going through.
During his interview he said, "Government transitions are never managed perfectly and never easy. India is pushing towards digitization in a big way. The scale of the country means that once India gets there, the amount of digital innovation here will be greater than anywhere else in the world." Gates believes that digitization will reduce the poverty in India, taking a step forward to make India a developed country.
Gates is also excited about the Swachh Bharat, which was initiated by our PM Modi. Bill Gates also supported Modi's this decision. His foundation is working to build a "reinvented toilet" which will dispose the waste without connected to the sewage.
The only thing worth concerning is, if a person who does not belong to our country can contribute in making India a developed country in one or another way, than why can't we?