The second between Indian and England at Vizag stadium, Visakhapatnam will be the deciding one. England will fight to keep its record of winning against India. On the other hand, the Indian cricket team will strive to keep its number 1 position in the ICC Test Cricket ranking and will also seek to take the revenge of the 2012 white wash.
Team Indian had a new experience under the captaincy of Virat Kohli. The team experienced a rise in the performance of the spinners. The numbers says it all. Indian spinners managed to take 9 wickets in the first inning. But the batting line up failed to match the expectations, which they have set by showing their performance in previous matches. Kohli has been talking confidently and humbly about his experience in this tour. He mentioned that this tour has taught him a lot of lessons which he has been taking in a positive way. He also mentioned that he is not going to take team England for granted.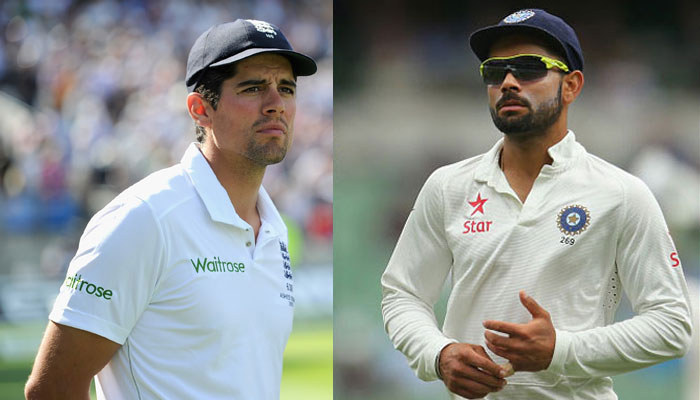 Talking about both the teams, each team has their trump card with them. Seeing England's performance in the first test, their intentions of winning the series had become clear to team India. The main attraction of the show was Haseeb Hameed. He has solved the problem of England's opening batsmen. His performance in the last test showed his potential and capabilities. Hameed along with Captain Cook could give a tough time for the Indian bowlers at the opening.
On the other hand, Indian team is going well under the shadow of new captain. The bowlers give their best. R Ashwin's performance will be a turning point for the match. His phenomenal bowling and unconditional batting skills make him a perfect player for the test matches. The batting line up needs to be stable. Kohli is aware of his responsibilities and his batting reflects the same.
At the end, it is just the matter of luck, judgment and hard work. These three elements decide the fate of the team in a match. Let's see, if this match will break the tradition of India's white wash in test series or not.