Octopus, one of the most intelligent species under water is known for its color change capability, long arms, quick reflexes, and flexible and boneless body. Don't you see a technology coming into the market looking at these capabilities? The German company Festo has developed a gripper arm inspired looking at the octopus arms. So let's take a closer look at this versatile gripper.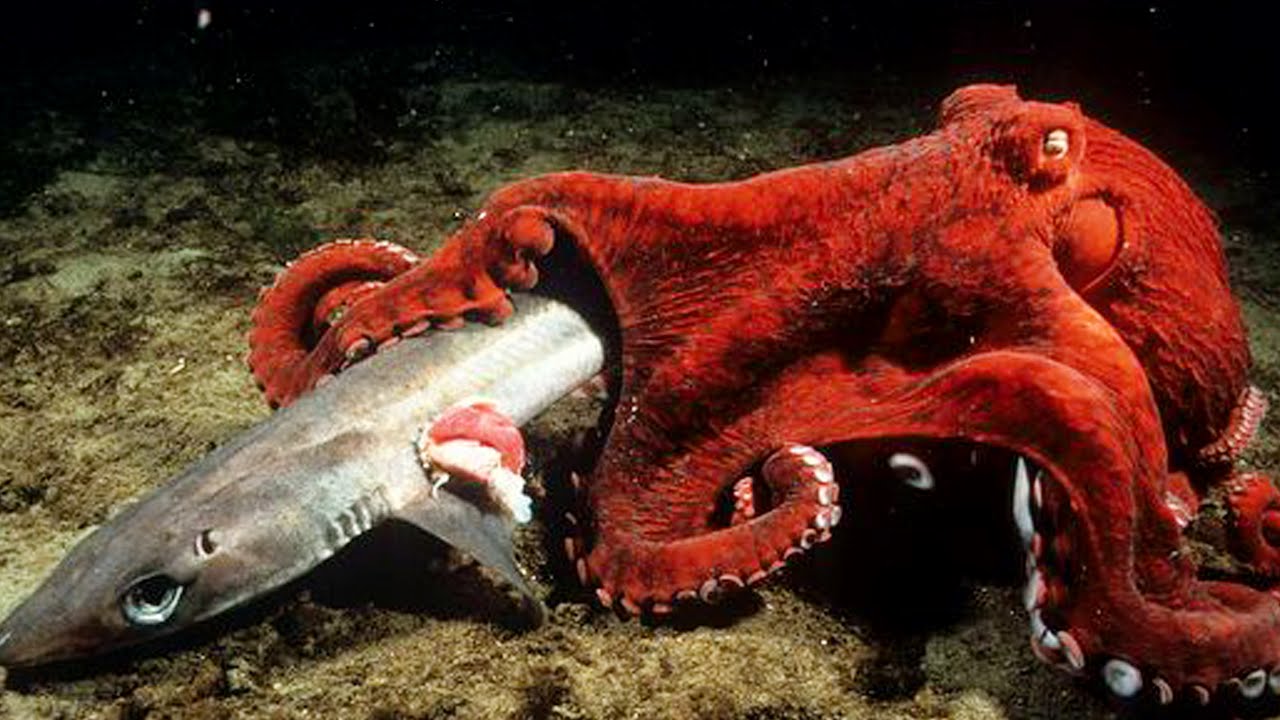 Festo named the automated robot gripper as "OctopusGripper" which helps hold, pick up, and keep down objects gently and safely. It has been built for a multitasking purpose rather than keeping one function in mind. This robot is a cost saving technology. OctopusGripper has a 22cm tentacle with two rows of suction cups similar to that of an octopus arm. The tentacle is made of silicon and has a chamber made of wafer-thin polystyrene film to make sure the tentacle bend only inwards when compressed air is applied while wrapping itself around different objects. The Lycra fiber is used to protect the gripper from expanding or bursting. This human-robot collaboration technology is safe for use in the workplace. The elastic and deformable tentacle has suction cups that help hold objects gently especially the large eight cups connected to the vacuum line keep a tight hold on the objects without damaging it. The arm has three axes at the elbow, wrist, and lower arm and a rotary vane along with two air chambers at the axes that allow compressed air to bring about mechanical spring-type adjustments. An optical sensor attached to the arm records the shape and size of the object it comes in contact with. OctopusGripper is an app-based software system which can control about 50 individual components.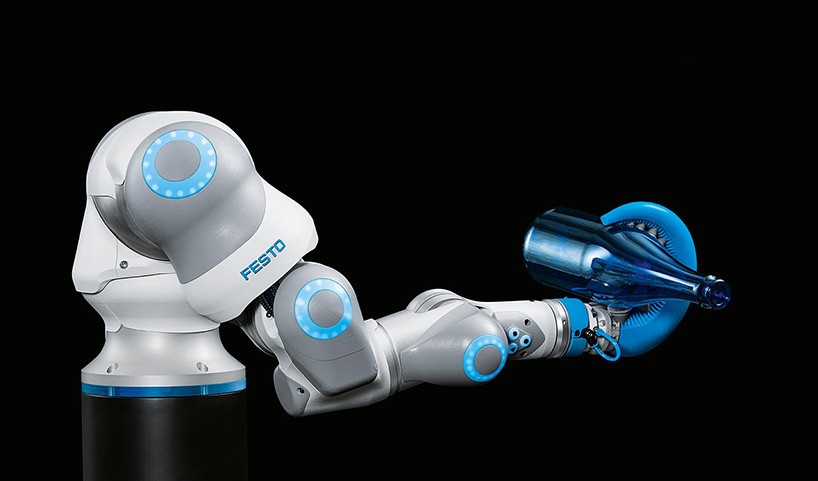 Festo's Bionic Learning Network is responsible for creating this two pneumatic robot arms. The arms have to be manually controlled and it has a motion terminal interface program used to bring about the movements in the arms.
This Bionic Motion Robot is not only sensitive and gentle but also powerful and dynamic. Festo plans to exhibit this future concept—"OctopusGripper" at the Hannover Messe trade fair this month.