Nokia made a comeback at the Mobile World Congress 2017 held in Barcelona. At this event, even though Nokia launched many of its Android smartphones, the main focus was on the re-launch of the classic Nokia 3310. Well, now that the 3310 is out in the market, various versions of this phone are available. One such version that attracts the user is the 'Vladimir Putin' avatar. But first, let us have a look at the specs of the 3310.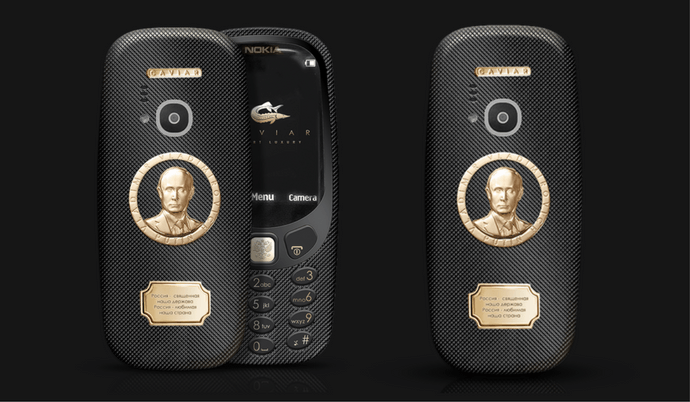 Being a feature phone, we do not have much expectation from the Nokia 3310. People may get confused and end up expecting those features that they should expect from an Android smartphone. Well, this is neither Android nor smartphone. It is just the company's attempt to bring back those days when the phone ruled the market.
Well, the phone has all the basic features that a smartphone should have. It has a 2.5-inch screen with a resolution of 240 x 320. It has a 16 MB of internal memory and a dedicated slot for microSD card. The memory can be expanded up to 32 GB. The phone is capable of offering 2000 entries in the Phonebook. It also has the ability to maintain call records.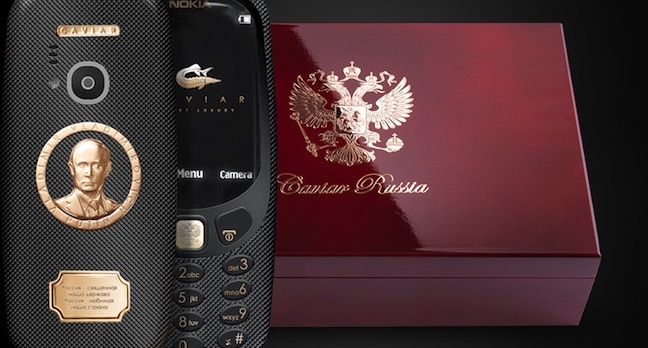 Speaking of the cameras, the new Nokia 3310 has 2 MP of camera with LED flash. Obliviously, the phone will not have a front camera. Funny to mention this as well!!!
Apart from all these features, the 'Vladimir Putin' avatar of 3310 (designed by Caviar) has a picture of the Russian president embossed in Gold at the rear. Also, the central home button of this version of the phone has a small copy of coat of arms of Russian Freedom in gold. This new version is known as Nokia 3310 Supremo Putin.
Last but not the least; the Nokia 3310 Supremo Putin has a price tag of RUB 99,000. When you do the math, the Nokia 3310 Supremo Putin costs Rs 113,500 in the Indian market. That's surprising!!!