We hear about many cases of people trying to or committing suicide. But, it is really difficult to interpret their thoughts and reasons for taking such a harsh step to end their life. How good it would be if anyone could divert the depressing thoughts of a person and prevent them from taking such steps.
With the aim to reduce such incidences, Facebook is now using artificial intelligence to identify people that may be thinking about killing themselves. It is currently testing the artificial intelligence technology which could help in detecting comments that are prone to involve thoughts of suicide. Facebook has developed algorithms that identify warning indications in the posts of the user and the comments left by their friends in response. After verification by the human review team of Facebook, the company gets to that individual with thoughts to be probably at risk of harming themselves and further advises them the ways they can get help.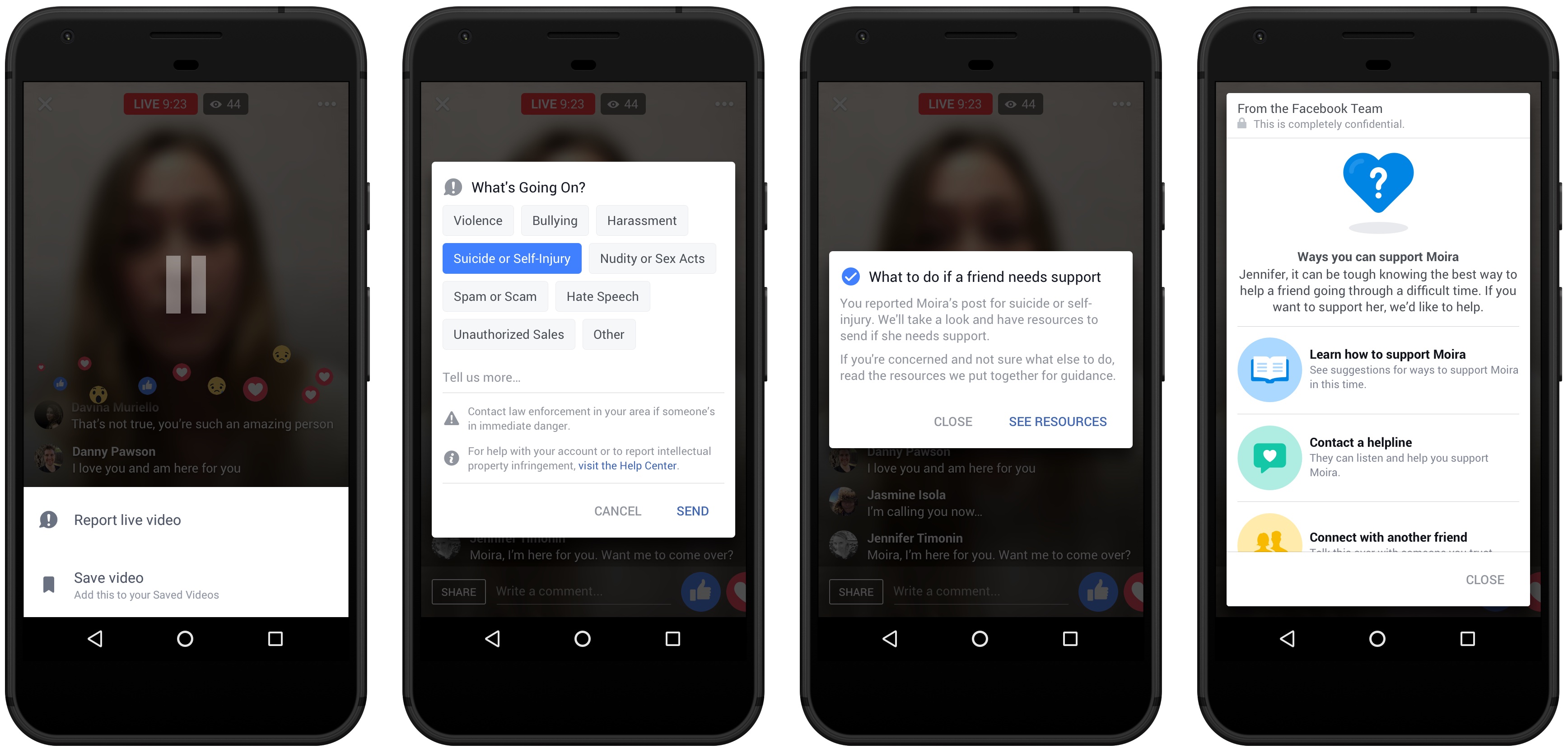 This motive will be accomplished with the aid of a pattern-recognition algorithm, which will aim to identify if the post of a user has something that points out that they are stressed. The algorithm is trained with examples of the post that has been flagged previously, for instance, talks of pain and sadness can work as a signal. Further, "Are you fine?" or "I'm tensed" are among others that can be an indication of struggle.
The aim is to aid the at-risk users at the moment they broadcast anything instead of waiting reviewing their whole video sometime later. Now, if someone selects the menu option while watching the stream to state that they are disturbed, Facebook will show up a suggestion to the watcher about the ways of supporting the broadcaster. The stream is also identified by the team of Facebook for instant review, who then send a message with their own advice if suitable.
We hope that Facebook gets success to prevent suicide cases. Don't you think it is a good initiative taken by them?