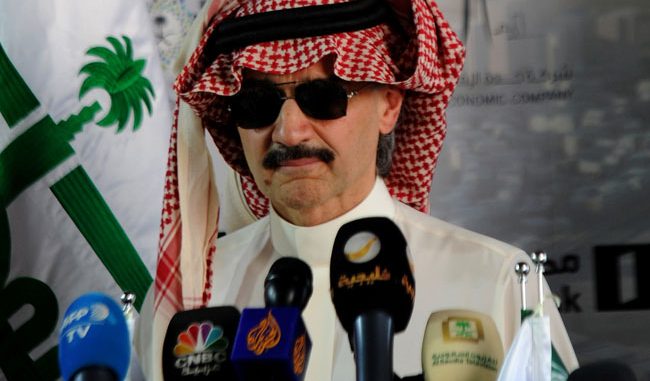 Saudi Arabia Prince Alwaleed bin Talal, who has been under detention for the past 2 months and has a net worth of $17 billion, had made an offer for "donation" to the government, which the Government refused to accept.
The billionaire prince who is facing the charges of corruption is trying to negotiate a settlement with the authorities, but they haven't yet agreed on the terms as mentioned by a senior official in Saudi.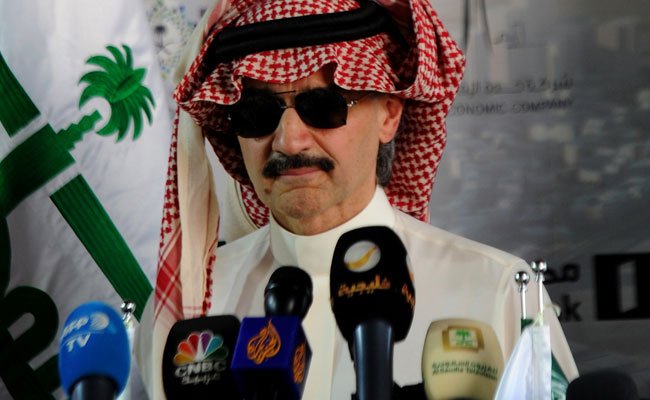 Prince Alwaleed is a noted businessman, owner and chairman of Kingdom Holding, an international investment firm.
The Prince offered some figure as settlement; however, it didn't meet the figure that's asked from him and till date the attorney general has not approved of the offer given by the prince, said the official on the government briefings.
Another source revealed that Prince Alwaleed had offered a 'donation' to the government, in return of which he will be freed of any charge of wrong doing and that the donation would be paid from the assets he chose. However, the Saudi Government has refused the offer.
Prince Alwaleed along with dozen other members comprising of political and elite businessmen from Saudi have been detained at Ritz Carlton hotel in Riyadh since early November 2017. The authorities are trying to reach settlement with each of those detained.
The Saudi officials said that they intend to collect around $100 billon that actually belonged to the state. Crown Prince Mohammed bin Salman initiated the crackdown said that he wanted to close the current cases at the earliest and opines that most of the suspects would be ready to strike a deal.
Prince Alwaleed has been detained on account of money laundering, extorting officials and bribery, as mentioned by a Saudi official. However, Prince Alwaleed or his company has not mentioned anything about the charges officially.