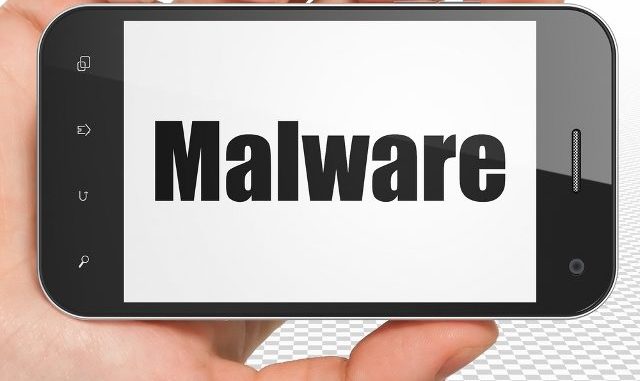 It seems like the Internet is not receiving a fine start in 2018. While Intel declared the news for its huge fault impacting various devices, a fresh malware for Android is now discovered to affect various banking apps of India.
Found by Quick Heal, this malware of Android is claimed to impact some cryptocurrency and over 232 Indian banking apps, comprising those provided by the banks of the India. The malware is dubbed as "Android.banker.A9480." It has been cited that similar to other malware discovered in handsets, this too is developed to steal the login credentials of the user.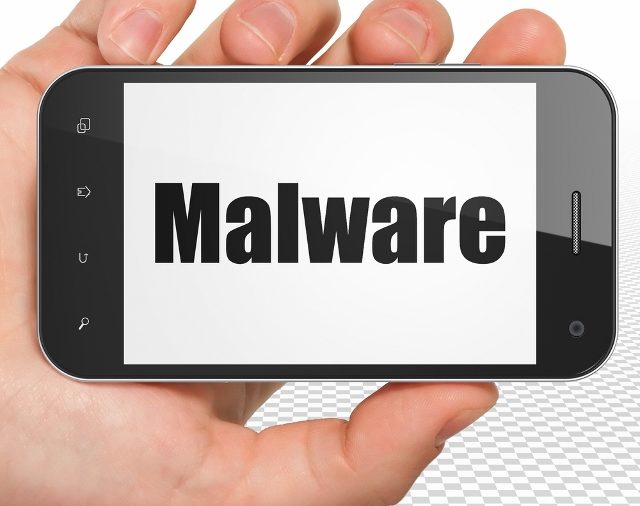 Here are some of the targeted baking apps in India:
mobile (Axis Mobile)
hdfc (HDFC Bank MobileBanking)
SBIFreedomPlus (SBI Anywhere Personal)
hdfcquickbank (HDFC Bank MobileBanking LITE)
icici.bank.imobile (iMobile by ICICI Bank)
IDBI (IDBI Bank GO Mobile+)
abhay_card (Abhay by IDBI Bank Ltd)
idbi (IDBI Bank GO Mobile)
mpassbook (IDBI Bank mPassbook)
bankofbaroda.mpassbook (Baroda mPassbook)
ecommerce.mobile.android (Union Bank Mobile Banking)
ecommerce.mobile.commercial.legacy (Union Bank Commercial Clients)
Here are the targeted crypto-currency apps:
bfxapp (Bitfinex)
cavirtex (Bitcoinium)
mtgoxwidget (Bitcoin Ticker Widget)
cointransaction (Bitcoin/Altcoin chart, alarm, ticker)
bitcoinsw (Flux Bitcoin Widget)
btcprice (Bitcoin Price)
allexchanges (Crypto Prices All-in-One)
android (Blockchain – Bitcoin & Ether Wallet)
merchant (Blockchain Merchant)
wubsprepaid (WUBS Prepaid)
mywallet (BTC.com – Bitcoin Wallet)
btcsafari (BTC SAFARI – Free Bitcoin)
bitcoinpriceiq (Bitcoin Price IQ)
wallet (Bitcoin Wallet)
blockfolio (Blockfolio Bitcoin / Altcoin App)
freewallet.app (Bitcoin Wallet by Freewallet)
crane.money (Bitcoin NewsCrane)
app (Bitcoin CoinMarketCap.com (unofficial) / Altcoin)
coinpaymentsapp (CoinPayments)
freewallet.app (Bitcoin Cash Wallet by Freewallet)
coinmarketcapp (CoinMarketCapp – Blockchain Cryptocurrencies)
cryptostory (CryptoStory – Cryptocurrency Portfolio)
wallet (Dogecoin Wallet)
Here are other banking apps that are targeted by the malware:
sberbankmobile
spasibo
sberbank_sbbol
mobileoffice
sberbankir (Sberbank IR)
mobile.android
oavdo.amc
alfa
sense
app (Alfa-Direct)
mw (Visa QIWI Wallet)
raiffeisennews
tinkoff.android (Tinkoff)
c2c (Card 2 Card)
mgp (Tinkoff Play: apply for a card)
sme
goabroad (FSSP FNS Russia)
my (WebMoney Keeper)
android (ROSBANK Online)
mobilebanking.android
mbm
mobilebank (VTB Mobile)
VTBClient (Mobile Client VTB)
vtb.mobileclient (MobileClientVTB)
mbrd.ui
money
brs2.mobbank
android.apps.akbank_direkt (Akbank Direkt)
android.apps.akbank_direkt_tablet (Akbank Direkt Tablet)
softotp
akbank
android
android.mobilonay
avm
androidtablet
ykbaz
iscek
iscep
isbankasi
isbankmoscow
mobile.cepsube
enpara
FinansPOS (FinansPOS)
finansyatirim (QNB Finansinvest)
sirketim
ts.starter.QNB (QNB Mobile)
redrockdigimark (QNB National Day)
cepsubesi (Garanti Mobile Banking)
cepbank
cepsubesiro (GarantiBank)
finansyatirim (QNB Finansinvest)
android.apps.cep_sifrematik
fx (Garanti FX Trader)
halkbank (Halkbank Mobil)
SifrebazCep
iBanking.mobile.Halk.Retail (Halkbank Mobile App)
tradesoft.tradingsystem.gtpmobile.halk (Halk Trade)
EnYakinHalkbank (Halkbank Nerede)
ziraatmobil (Ziraat Mobil)
ziraattablet (Ziraat Tablet)
android.ziraatTrader (Ziraat Trader)
ziraatyatirim.pad (Ziraat Trader HD)
android (comdirect mobile App)
mobil (Commerzbank Banking App)
consorsbank (Consorsbank)
mm.deutschebank
portalapp (DKB-Banking)
dkb.portalapp
diba.mbbr2 (ING-DiBa Banking + Brokerage)
finanzassistent (Postbank Finanzassistent)
de (Santander MobileBanking)
smartphone.android.banking.vr
androidapp
monaxa
cyberplus
mescomptes
android.clients
android.mobilebanking
android.customerarea
android.p2pmobile
wellsfargomobile
wellsfargomobile.tablet
ceomobile
mobilebanking
mobile.android.usaa
mobilebanking
skrillpayments.neteller
skrillpayments
fth
capitalone
facilities.verizon
sig.android
bofa
cashpromobile
bankofscotland.businessbank
android.shell.BOS
mobile.android.natwestoffshore
mobile.android.natwest
mobile.android.natwestbandc
mobile.investisir
engage
mobile.android.rbs
mobile.android.rbsbandc
santander.santanderUK
santander.businessUK.bb
santander
banking.fiid4202
godough
mobile.android.ubr
hsbcpersonalbanking
android.shell.halifax
android.shell.CMBlloydsTSB73
android.barclaysmobilebanking
mobile (ING Bankieren)
smartbanking
sberbankcz (Smart Banking)
accounts
skener (Platby)
csas.servis24 (SERVIS 24 Mobilni banka)
bank,nz.co.westpac
suncorp.SuncorpBank (Suncorp Bank)
bank (St.George Mobile Banking)
bank (BankSA Mobile Banking)
newcastlepermanent (NPBS Mobile Banking)
nab.mobile (NAB Mobile Banking)
mebank.banking (ME Bank)
ingdirect.android (ING Australia Banking)
be (ING Smart Banking)
banking2 (IMB.Banking)
ATMLocator (People's Choice Credit Union)
cua.mb (CUA)
netbank (CommBank)
android.netbank (CommBank app for tablet)
mobile.au (Citibank Australia)
mobile.uk (Citi Mobile UK)
citimobile
bank (Bank of Melbourne Mobile Banking)
mobile (Bendigo Bank)
hvdnz.cbnationalconference2016 (CB Conference 2017)
bankwest.mobile (Bankwest)
boq (BOQ Mobile)
android.gomoney (ANZ goMoney Australia)
android
SingaporeDigitalBanking
mobile
appSQ0QACAcYJ (ANZ Investor Tour)
atmanz (Atmosphere ANZ)
anzirevents15 (ANZ Investor Relations Events)
volksbankmobile (Volksbank Banking)
smartphone.android.banking.vr (VR-Banking)
android
mobile.atime.bpaa (Volksbank per tablet)
smartphone.android.securego.vr (VR-SecureGo)
raiffeisen_pay_eyewdg (Raiffeisen ELBA)
mbanking (easybank)
tablet (easybank app)
securityapp (easybank Security App)
mbanking (BAWAG P.S.K.)
securityapp (BAWAG P.S.K. Security App)
app.bawag (BAWAG P.S.K. SmartPay)
iscep
mobile
vakifbank
smob.android.sfinanzstatus (Sparkasse Ihre mobile Filiale)
mobile.android.pushtan (S-pushTAN)
authapp.sparkasse (S-ID-Check)
smob.android.sfinanzstatus.tablet
smob.android.sbanking (Sparkasse+ Finanzen im Griff)
android.mobilebanking.prod (ePalatine Particuliers)
lapostemobile (La Poste – Services Postaux)
lapostetablet (La Poste HD – Services Postaux)
bad
epasal (Epargne Salariale CM)
bad
nosactus
mobile.lappli
netcash (BBVA net cash)
bbvacontigo (BBVA | Spain)
bbvawallet (BBVA Wallet | Spain)
apps (Santander)
app (Santander Brasil)
android (Bankia)
android.tablet (Bankia Tablet)
wallet (Bankia Wallet)
Other targeted apps:
mShop.android.shopping (Amazon Shopping)
windowshop (Amazon for Tablets)
mobile (eBay: Buy & Sell. Explore Discount Shopping Deals)
android (Airbnb)
scores365 (365Scores: Sports Scores Live)
pokerstars.net (PokerStars Poker: Texas Holdem)
cebo.psp (PokerStars Play: Free Texas Holdem Poker Game)
paster
eptguide (PokerStars Live)
pkrstrs191 (PKRSTRS Mobile 2Day App)
android.avenue_mitm.Polonix
android.mtapp (Western Union US – Send Money Transfers Quickly)
Quick Heal claims that the malware takes control of the SMS and then transfers SMS and contact lists on a malicious server. The malware dialyses an overlay screen on the handsets over legitimate applications. The overlay display is in fact meant to arrest the login information of the consumers so as to transport it to the servers.
"If any one of the mentioned application is discovered on the infected handset, the app displays a false alert in support of the aimed banking application. If the consumer taps on the message, they are shown a false login display to grab the confidential info of the user such as password and login ID of net banking," claims Quick Heal's Bajrang Mane to the media in an interview.