Apple is one such fruit that is tasty as well as healthy. Well, there are many other such fruits, but apple is the only one that is recommended across the globe. But we often get tired of eating a raw apple. Don't worry, now that you are here, we will show you some best recipes that you can make from apple. Here they are.
Apple Cider Mimosa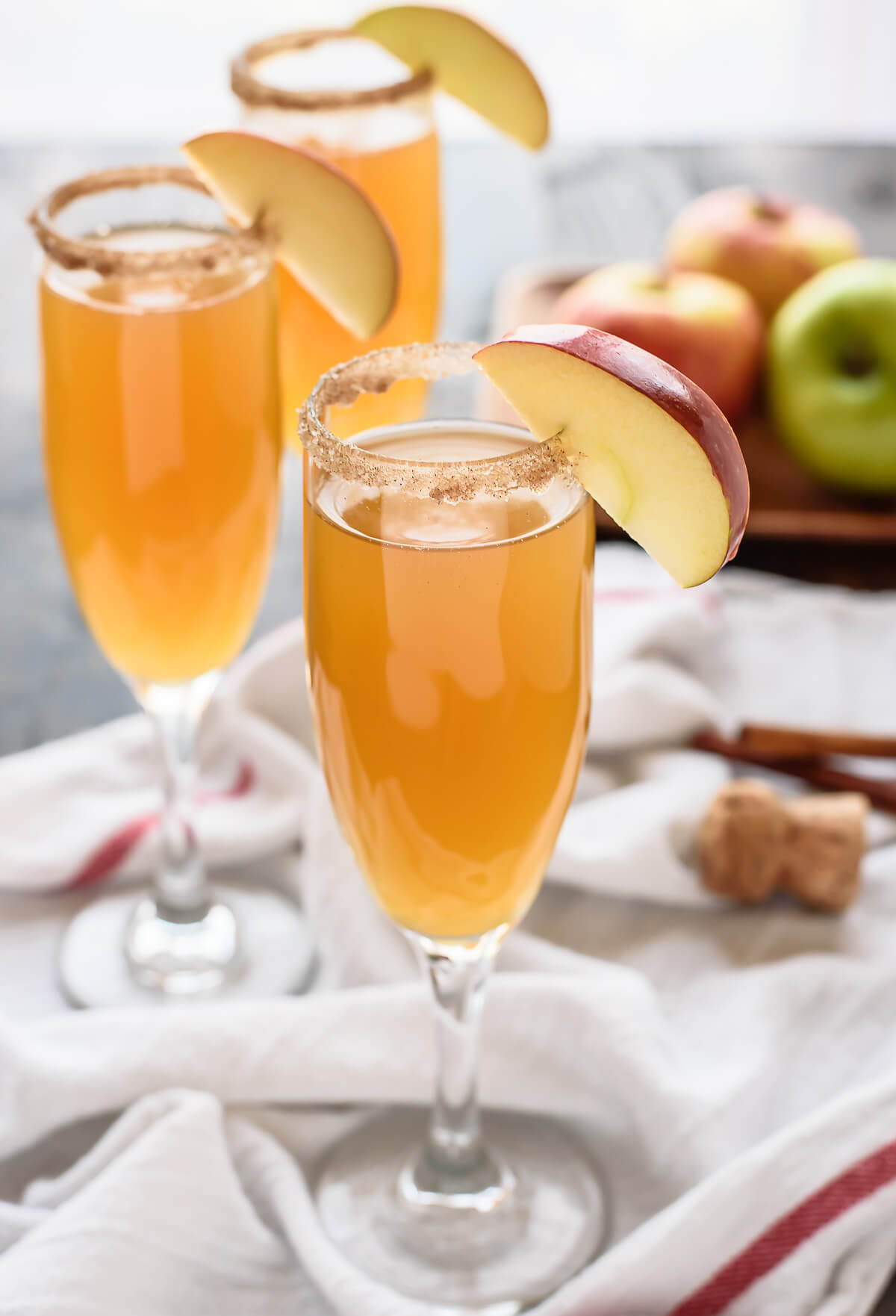 Dip champagne glass in sprinkles after dipping it in water. Pour 1/4th with apple cider and the rest with champagne. Garnish with apple pieces and enjoy.
Apple-Cheddar Waffle Sandwich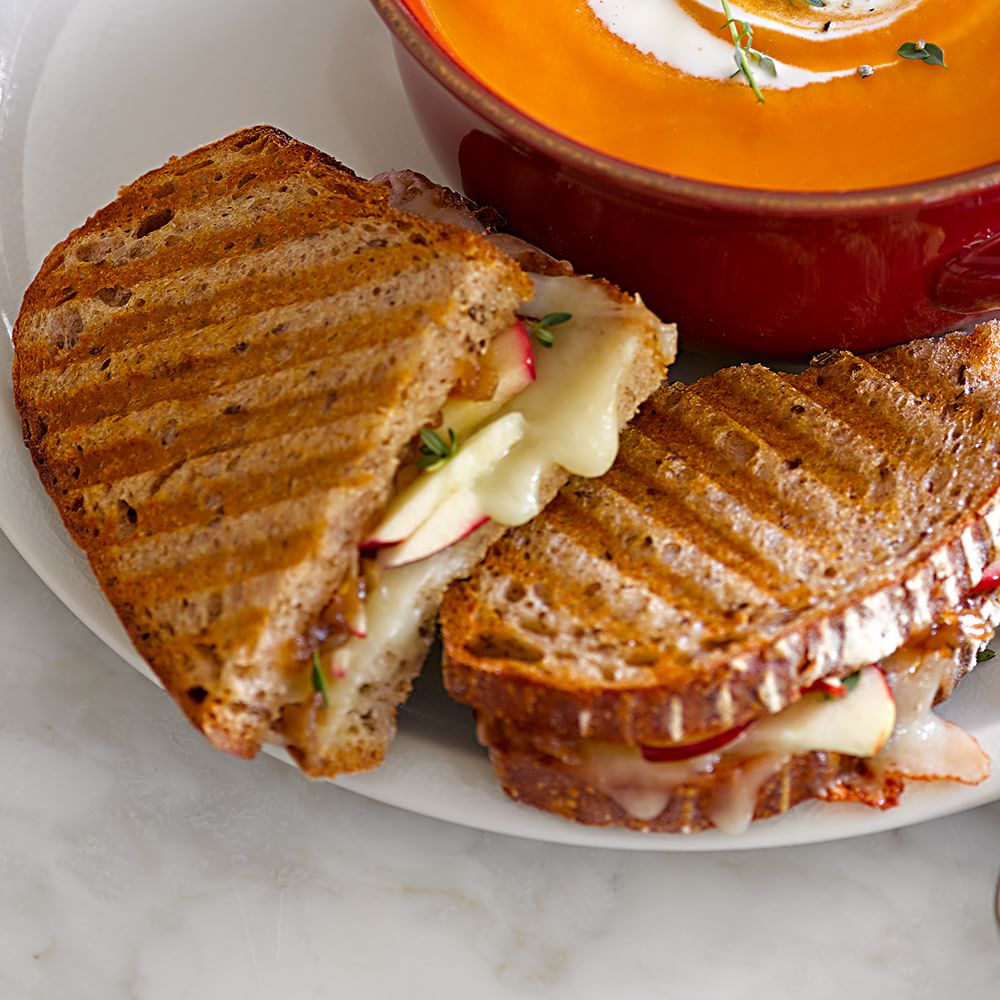 Mix maple syrup with mustard and spread on one side of the waffle. Then place grated cheddar cheese as a top layer. Put sliced apple and sprinkle some more cheese, then cover it with a waffle. Heat oil in a pan and lightly cook until the cheese melts. Slice in half size and enjoy.
Baked Apples Stuffed with Oatmeal & Brown Sugar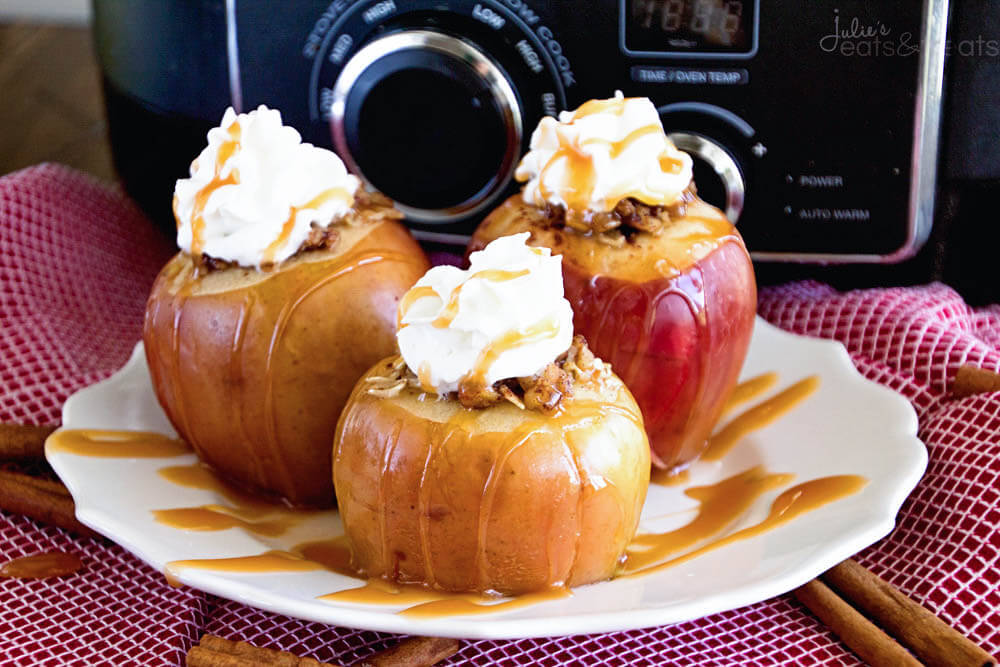 Preheat oven to 190 degrees C. Mix cloves, oatmeal, nutmeg, cinnamon, and brown sugar. Remove the core of the apples and put the mixture. Top each of the apples with butter and cover in foil then bake for 20 minutes. Remove the cover and continue baking till the apples are soft and the brown sugar melts. Serve with vanilla ice cream scoop.
Gingered Sweet Potato and Apple Cobbler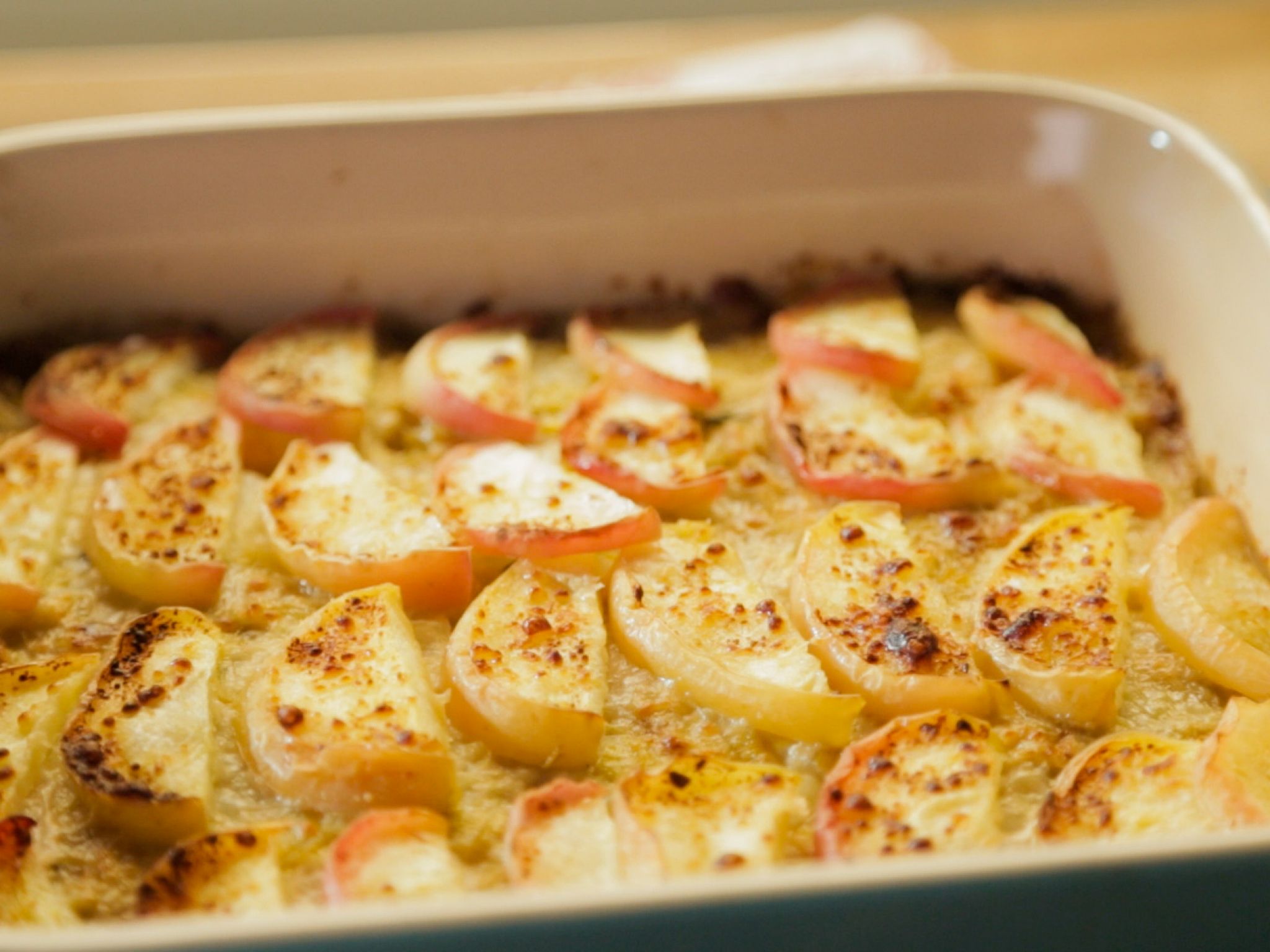 Take butter, sweet potato, ginger, sugar, flour, pumpkin pie spice, vanilla, and sliced apples in a bowl then mix properly. Sprinkle cobbler crust then transfer the entire mixture to a lightly buttered baking pan. Preheat the oven to 218 degrees C and bake until the crust turns golden brown. Cool down by setting aside before serving.
Apple-Cheese Danish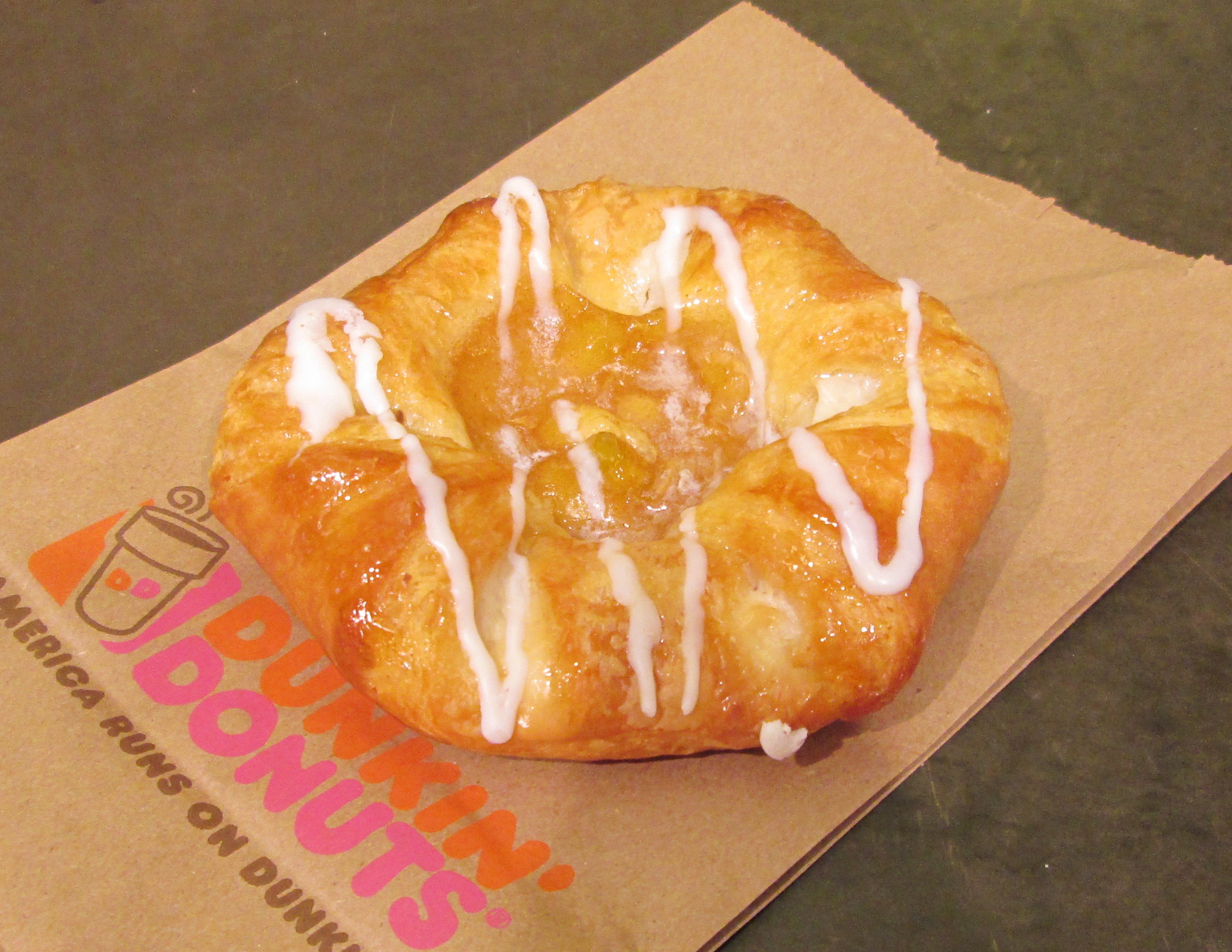 Mix apple slices with lemon juice then add sugar and set aside. In a bowl, mix 1/3 cup sugar, cheese, vanilla extract, salt, and egg. Cut the readymade pastry strip in square and place the cheese mixture. Then layer with apples. Fold the opposite corners of the dough and make them meet just at the center. Transfer to parchment paper and sprinkle sugar. Finally, cook for 25 minutes in a preheated oven at 205 degrees C. Enjoy with a scoop of ice cream.
Israeli Couscous and Apple Salad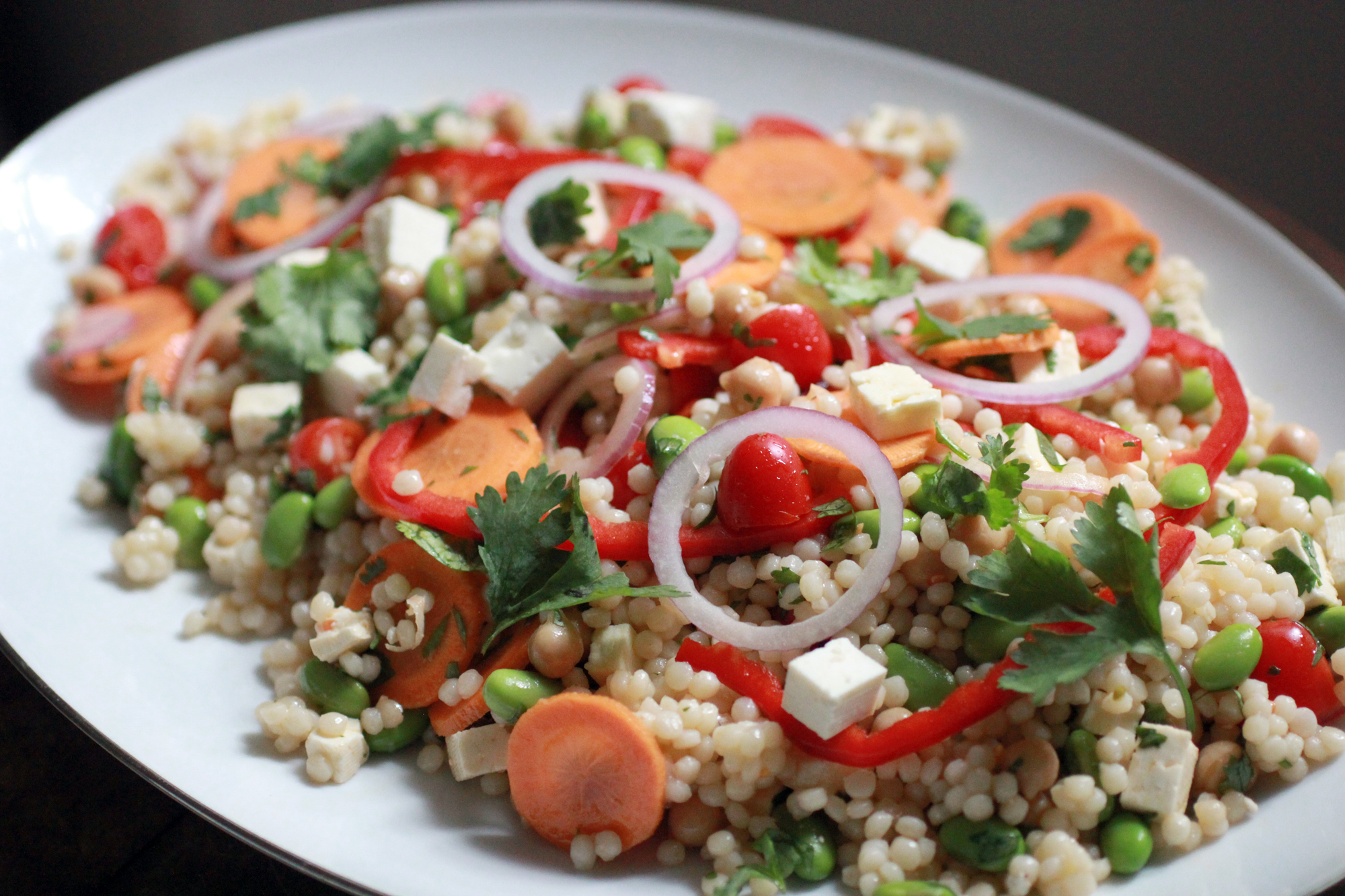 Heat oil and add couscous then fry until it turns golden brown. Mix a pinch of salt and 2 cups of water then let it boil. Let it simmer at a reduced heat until cooked, drain the water and keep aside. Mix sliced apple pieces with lemon juice and small chopped onions. Then add the couscous and mix properly. Generously sprinkle pine nuts and set aside.
For the salad dressing, blend oregano, lemon juice, and mint in a food processor. Then add olive oil until it blends properly. Drizzle over the salad and toss, then enjoy.
Apple and Sage Roasted Chicken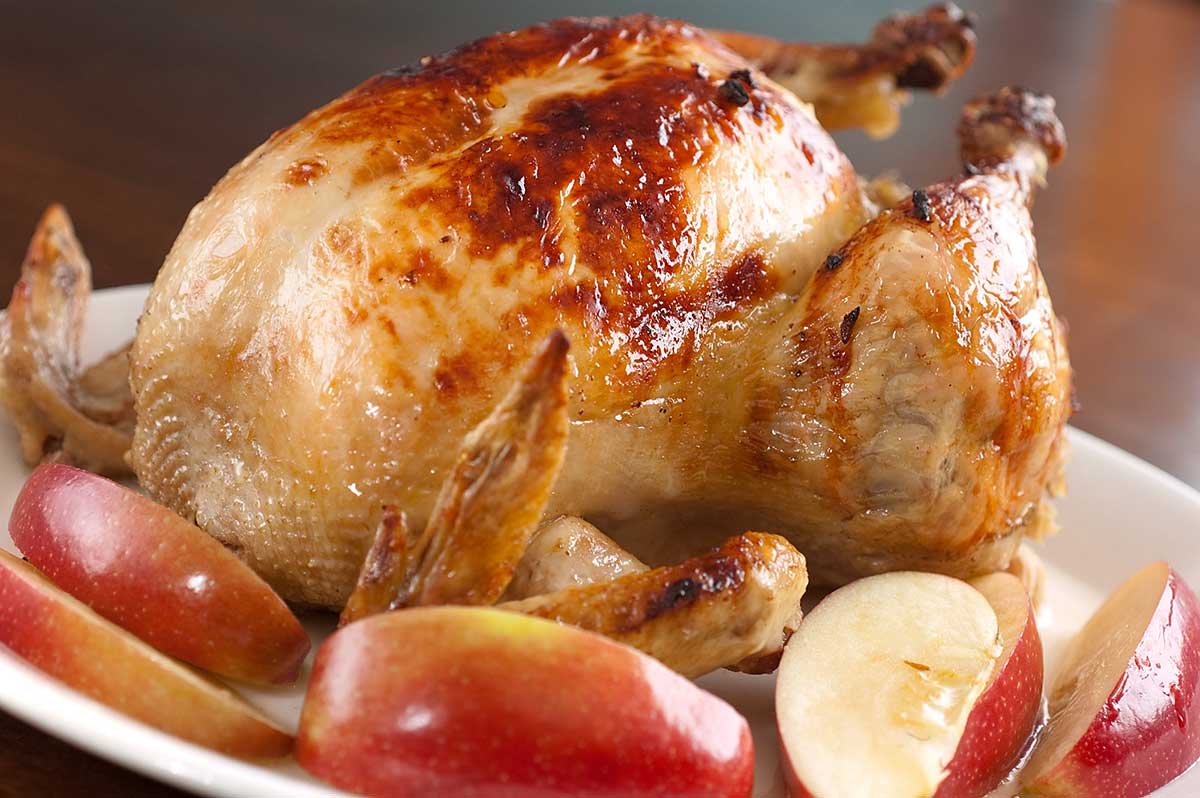 Rub the inside of the chicken with salt and set aside. Chop apple, onion, celery and mix properly. Toss the mixture after adding sage and garlic. Take the mixture and put inside the chicken. Use kitchen twine to tie the leg of the chicken. In the meantime, also preheat the oven to 190 degrees C.
In a bowl, make a smooth paste of mustard and butter then cover the chicken with the same. Then sprinkle white pepper and salt. The next step is roasting it for about 3 minutes and brushing the pan dripping on the chicken. Then roast for 1 ½ hours more.
Sprinkle sage and thyme after rubbing the pan dripping. Then put the apples and onions around the chicken. Next step is cover it with the rest of the dripping and roast for about 20 minutes. Remove the apples and onions then continue with roasting until the chicken is done. Place it on a serving dish and decorate with the cooked onions and apples. Before serving prepare the jus
Scoop the liquid from the roasting pan and add apple cider. Boil over high heat and then pour over the chicken on the plate.
So hurry up and let us know if they are tasty or not.