Being the news of the era, it is shocking or rather a surprise to see a new face as the CEO of India's top online shopping service Flipkart. On the parallel end, do not get any wrong idea of the Bansal duo of exiting the company. Binny Bansal has been elevated as Group Chief Executive Officer, while Sachin Bansal continues to remain as Executive Officer.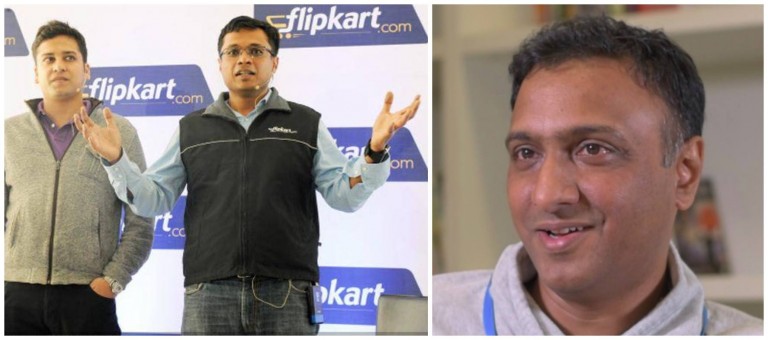 When asked, Binny confidently claimed, "The team has been formed and now we are ready to develop the future Flipkart that will play an important role in transforming India to become more digitalized. The new team that has been formed is capable enough to give quality service and will tend to add more value to the company."
He further added when asked about Kalyan Krishnamurthy, "Kalyan was previously working with Tiger Global. Now that he has joined the team, he will be heading the Category Design sector of Flipkart. He will be the only person that will be responsible for all the actions and decisions in that sector."

Seeing the big picture, Flipkart, PhonePe, Jabong, and Myntra will operate under a team and their CEOs will report to Binny. Now that is what we call a plan and a well-structured strategy for business. Did you ever think of this in your wildest dreams?
Well, seeing all the huge contenders coming together and working together under one roof is something that their rivals should worry about. The situation reminds us of the Marvel's Avengers coming together. But in this case, our Avengers have united for a different cause, which is to make India a digitalized country.