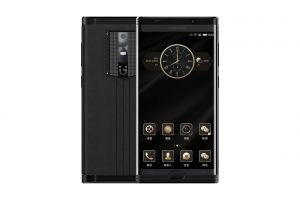 Gionee does it again! It has launched its new smartphone M2017 in China. The main feature of attraction of this smartphone is its 700mAh battery and 6GB of RAM. The smartphone has two 3,500mAh batteries integrated in it.
The new Gionee M2017 features a 5.7-inch full HD display with a pixel density of 2560 x 1440. The pixel resolution will also be of the same density. The smartphone is powered by an octa-core Qualcomm Snapdragon 653 processor along with Adreno 510 GPU. The 653 is a successor of 652 and is said to give 10% better performance. Moreover, the handset have 6GB RAM. The handset comes in two different variants. Internal memory will be the primary key of difference between the two smartphones. One version is will have 128GB of internal storage, while the other version is said to have 256GB of memory. Chances of RAM being the same for both the versions are high.
Moving towards camera, the M2017 has dual rear camera with 12MP and 13MP of lens setup. It also has 8MP of front facing camera.
The smartphone is priced at CNY 6,999 which when converted into Indian currency costs up to Rs 68,000.
Seeing such fully loaded phone, it is sure to rock the market in 2017. But there is one concern that has dwelled in our mind. With a price tag of Rs 68,000, no one will think of buying this smartphone as there are various options available, especially when an iPhone can be bought in this budget. What say…?