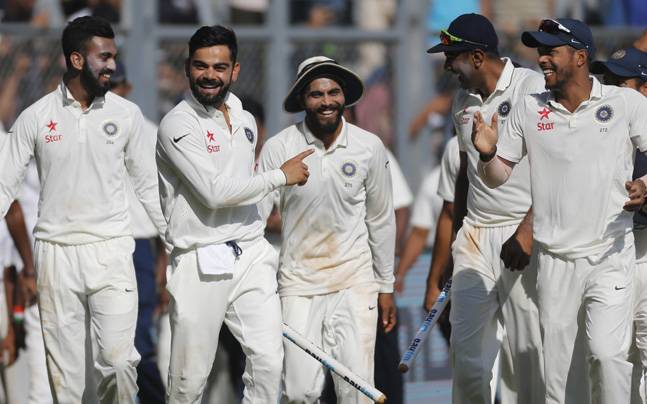 Well well well!!! This is indeed good news for the Indian cricket fans as Team India grabs the victory in half an hour of the last day of the 4th Test match at our favorite Wankhede stadium. With Ashiwn halting his 24th 5-wicket treat and the Indian skipper, Kohli making his 3rd double century this year, it was a piece of cake for the team to win this match.
Earlier, when England ended its 1st inning on 400, the Indian batsmen fought bravely but the efforts were not enough. This was because team India was nagging on 300-6 at the end of day three. But Indian skipper, Virat Kohli, along with Jayant Yadav made up for the loss. Knocking off a double century along with Jayant Yadav's debut test century, Kohli gave England a score of 631 with a lead of 231.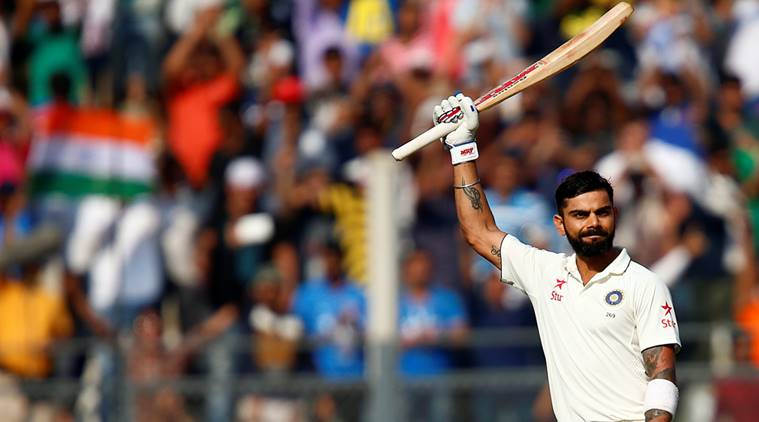 When the Indian batsmen were over with showing their magic, it was time for the Indian bowlers to show theirs. By the end of day 4, England was 186-6 with just 4 wickets remaining for the next day. Ashwin managed to grab 2 wickets on day 4.
And today, as the day began, Indian bowlers did not give England even a single chance to knock their bat. Ashwin, who managed to take 2 wickets on day 4, wrapped up the game by grabbing all 4 wickets within half an hour.
With India winning the series by 3-0, the last test will be dead-test as the results are already in front of us. But England will surely try to grab the last one for its pride, only if Kohli and his men will allow them to.