1659 
Fray García de San Francisco founded Ciudad Juárez—a town along the Mexican border.
1710
British general James Stanhope detained by the French and Spanish forces during battle of Brihuega.
1776 
Retreating army of George Washington crossed Delaware River from New Jersey.
1777 
Captain Cook left Society Islands.
1792 
First formal cremation of political figure in the US named as Henry Laurens.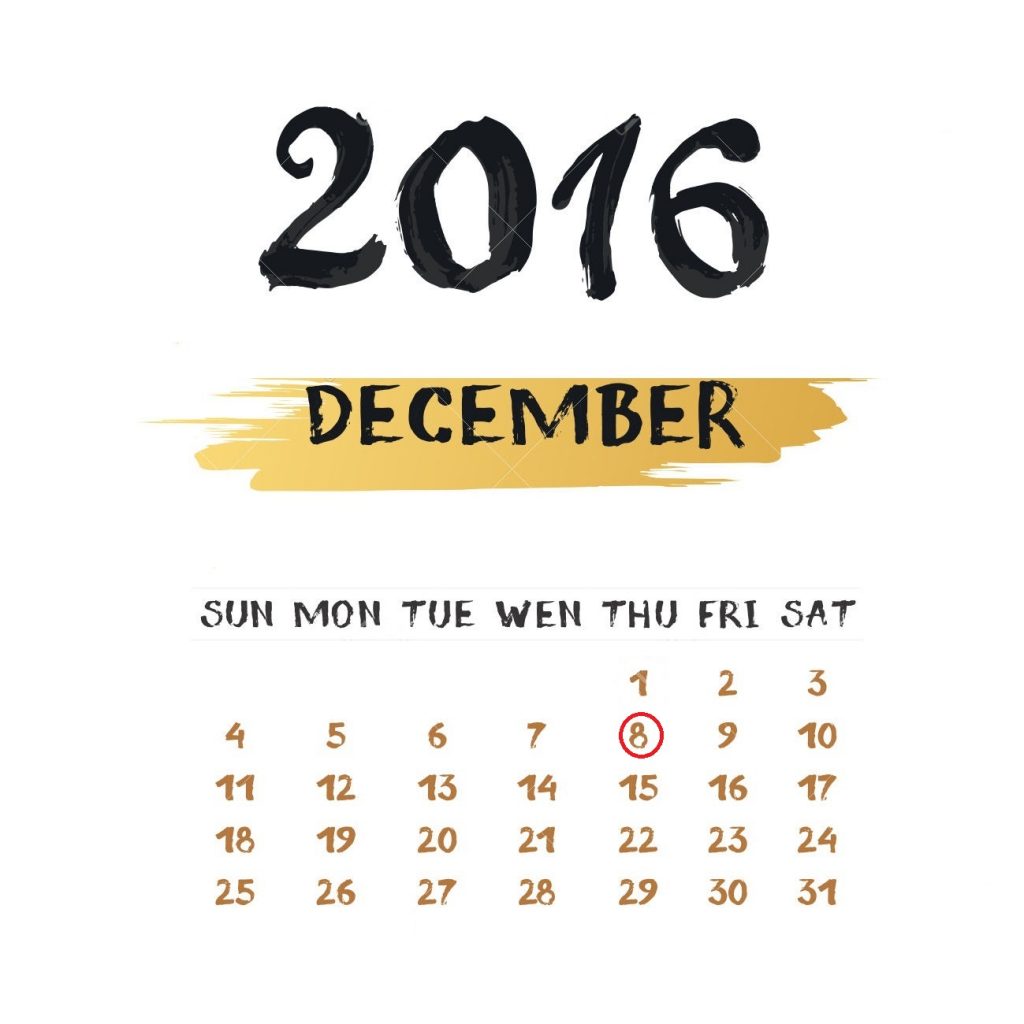 1813 
Premier held of 7th symphony by Ludwig von Beethoven.
1857 
"Poor of Newyork" was produced, which was debut production of Dion Boucicault.
1863 
Due to fire outbreak at Jesuit Church of La Compana, Santiago, 2500 people were killed.
1869 
Eaton Co. Limited was founded by Timothy Eaton in Toronto Canada.
1875 
Premier of "Volki i Ovsty" by Volki Aleksandr Ostrovsky was arranged at St. Petersburg.
1876 
Suriname, a sovereign state on the northeastern Atlantic coast of South America, commenced mandate education for 7-12 years.
1880
5,000 Boers carrying weapons gather in Paardekraal, South Africa.
1896 
Sherlock Holmes starts its "Adventure of Missing 3 Quarter"
1909 
Bird banding society established.
1914 
British navy demolished German regiment in Battle of Falkland Island.
1923 
Friendship treaty signed between Germany and the US.
1930 
Broadway Theater inaugurated at 1681 Broadway NYC.
1931 
Coaxial cable patented.
1936 
Anastasio Somoza García was elected as President of Nicaragua.
1938 
The US recorded the highest temperature at La Mesa Southern California.
1941 
The US and Britain announced war on Japan.
1946
Rocket Plane XS-1 made by the US army makes it first flight.
1952 
Isaak Ben-Zwi was elected as president of Israel.
1956 
16th Olympic games at Melbourne ended.
1961 
Wilt Chamberlain became the second highest scorer in NBA.
1966 
Treaty signed between the US and USSR to restrict the utilization of nuclear weapons in outer space.
1974 
Soyuz—a series of spacecraft intended for the Soviet space program, 16 returned to Earth.
1981 
France executed nuclear test.
1982 
Colombian writer Gabriel Garcia Marquez was awarded with Nobel Prize for Literature.
1984 
Lome III treaty signed by Europe and 64 other countries.
1967 
"Magical Mystery Tour" album by Beatles was released in the UK.
2008 
Kirsty Williams, the first female leader in the political history of Wales was elected as leader of Welsh Liberal Democrats.
Stay Connected for the Next Piece of History….!!