Two days after being hit by a bouncer on his head, Phillip Hughes, also known as Phil, left the world in the hospital. November 27, 2014 was a black day for the world of cricket as the Australian batsman Phil Hughes left the world away.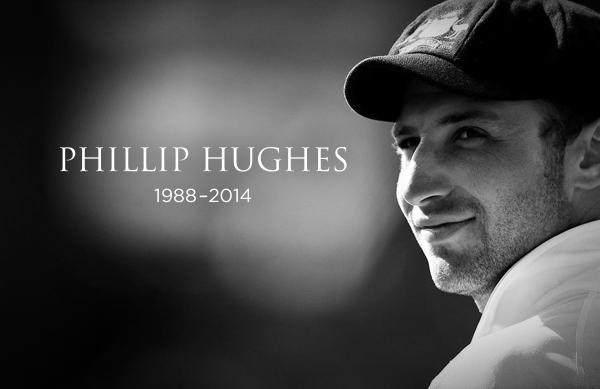 On November 27, 2014, Phil Hughes passed away.
St. Vincent Hospital, Sydney was the place where Phillip Joel Hughes breathed his last after being struck on the head by the bouncer from Sean Abbott on November 25, 2014. Had Hughes survived that tragic incident, he would have celebrated his 26th birthday on coming 30.
Team Australia wore black armbands as a token of love and respect for Hughes when they headed towards the Adelaide Oval in the 3rd test against South Africa. Even though it has been two years for that unfortunate instance, team Australia was not unable to recover. This had a devastating effect on the team as well as the whole world.
Not only the cricket world, but also the players and people from all fields showed their condolences on Hughes death on his 2nd anniversary. Jordan Spieth expressed his feelings and remembered Phil Hughes during Australian Open 2016. The true spirit of sportsmanship was seen and felt.
November 27, 2014 was a black day recorded in the history of cricket, for cricket lost a talented batsman. May God rest his soul in peace. Phil will always be in the hearts of the people and will be always remembered due to his performance and good behavior. We miss you Phil!!!