Since the US has begun military operations against the Islamic Sate there in 2014, it has killed 119 civilians in Syria and Iraq, said the Pentagon on Wednesday. And this number is far lower than casualty estimated by the monitoring groups.
The casualty estimation is the analysis of several months reports given by Centcom, the US military command which is active in the Middle East. It also mentioned that casualties were caused by 24 air strikes.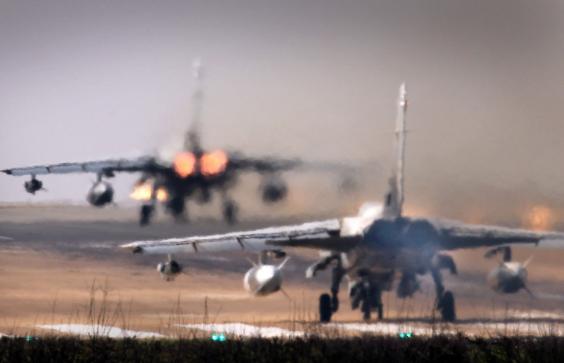 Since the air operations begun in August 2014 to wreck the Islamic State group, almost 1,787 civilians have been killed in bloc bombing, the NGO Airways reported.
Colonel John Thomas stated in the Centcom statement that they have a squad who work 24/7 in order to protect involuntary civilian fatalities.
"We do everything to reduce the occurrences and sometimes also at the cost of missing chance to fight in real time," he further added.
Thomas further states that on investigation it was found that Pentagon's each strike followed a proper process and each of them adhered to the significant Law of Armed hostility and took suitable safety measures regardless of the unfortunate results.
The US executed over 80% of bloc attacks. It also stated that they use weapons that manage accuracy and limit the civilian fatalities.
Russia is blamed for using conventional bombs which are more harmful to civilians.
Almost 300 civilian victims have been reported in the Syria alone by the bloc strikes, the Amnesty International reported.
As the bloc operations initiate in 2015, the total number of victims rose too harshly that has set a foundation to acquire strongholds in Mosul, Raqqa, Iraq and Syria.
A monitor mentioned on Wednesday that the US-led bloc attack killed over 20 civilians, which included 2 children. The attack occurred in the IS's Syrian stronghold of Raqqa.
Syrian Observatory for Human Rights in Britain said that approximately 12 people were injured in the attack on Tuesday night in al-Heisha town, which is nearly 40 km North of Raqqa.