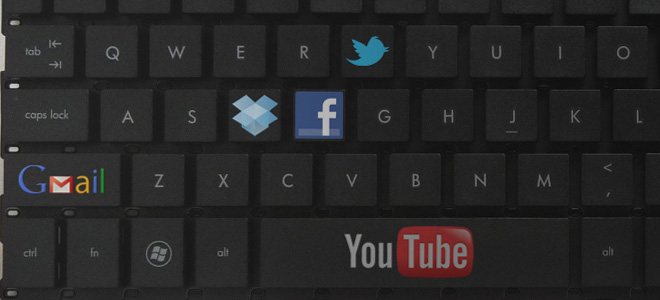 Well, Facebook and Twitter are the most popular and well-known social media networks in today's date. Everyone is familiar with both of these. Almost, 99% of our readers are likely to have either one of the accounts. Though these platforms are fun to pass the time, they might be irritating some times. For instance, you want to like a pic but you are very tired to do so by moving the cursor all to the like button and hit it. This may be annoying for each and every pic. Hence, to avoid such situations, here are some shortcuts for Facebook as well as Twitter.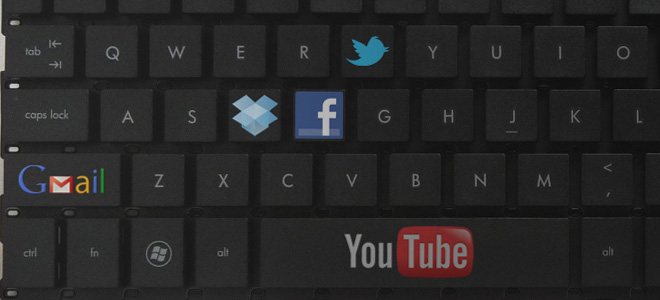 The shortcut keys varies with different browsers and operating system.
Internet Explorer for PC: Alt + #, then Enter
Firefox for PC: Shift + Alt + #
Safari for Mac: Ctrl + Opt + #
Firefox for Mac: Ctrl + Opt + #
Chrome for Mac: Ctrl + Opt + #
Chrome for PC: Ctrl + #
Hence, to use the below shortcuts, choose the appropriate extension from the above list depending upon your browser and OS and then type the number given below in place of #.
Facebook
1 – Facebook's homepage
2 – Your Timeline
3 – Friends' list
4 – Inbox
5 – Notifications
6 – Account settings
7 – Privacy settings
8 – About page
9 – Facebook's terms & conditions
J- Go to next story on News Feed
K – Go to previous story on News Feed
C – Comment on a story
L – like or unlike a story
M – Compose new message
Q – Search for a friend to chat with
Twitter
. – Load new tweets
/ – Search tweets
J – Go to next tweet
K – Go to previous tweet
Space – Page down
GH – Go to Home
GP – Go to your profile
GL – Go to your Lists
GF – Go to your Favorites
GM – Go to your messages
GU – Go to a person's profile
GS – Go to your settings
GA – Go to Activity page
GC – Go to Interaction page
So friends, now that you are aware of these shortcuts, try them out ASAP.