The Sanjay Leela Bhansali film "Padmaavat" has gained enormous success for "Ranveer Singh" as the barbaric "Alauddin Khilji" from the critics as well as the audiences. Commenting on the success and fame received, he mentions that it's relieving to receive such huge support and validation for his performance and the movie both.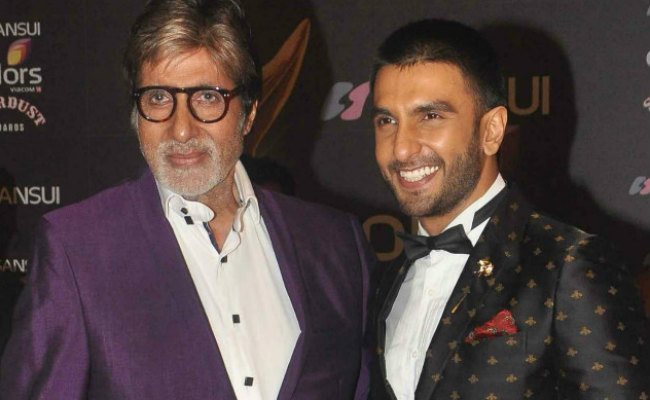 Ranveer standing at the peak of his career with an unconventional choice of characters has gained a fame of "Positive Actor" but the unusual villainous character in the film with ultimate negativity in the character has resulted like a blessing for him. Everyone from the film industry backed the actor with accolades for his success but the one that strike the actor's attention was from the Megastar of Bollywood, Amitabh Bachchan. The actor responding on his twitter to the letter from the "Big B" states that he has received his award for the hard work.
Although the film has suffered vigorous damage from the regional communities like "Krani Sena" and the ban in several states for the screening of the film, "Padmaavat" still managed to gain Rs 114 crore of monumental profit just within 4 days for its release. With Rs 19 crore as an opening, the actor's career has noticed the best start while also claiming that the role of Delhi's Sultan has backed the actor with valuable prominence. Releasing on Republic Day, Padmaavat has a great show that recorded a profit of Rs 32 crore and as "Biggest Single-Day Collection".
Prior to "Padmaavat" the actor's earlier films has reached and exceeded the limit of Rs 100 crore that includes "Goliyon Ki Raasleela—Ram Leela, Bajirao Mastani and other. Ranveer Singh stated that he is overwhelmed for his personal career growth as an actor while also sharing the happiness of the success of the director "Sanjay Leela Bhansali". He adds further that the vision of the director is not just being celebrated in India but across the globe. The actor mentions that playing "Alauddin" was a very raging emotional episode. A lot of hard work and research is the outcome of the role while the appreciation of the audience makes him feel worth it.