Doesn't feeding the babies get your head spinning? No mother or nanny will deny as it is the fact. The baby food is something you got to be very careful with in terms of hygiene, nutrients and whether it is easily digestible for the baby. The working parents nowadays don't even bother to buy baby food. They just blend the normal food in the blender and feed it to their children who smear it all around the face. Thus in order to reduce all this mess, a new product "Babymoov NutriBaby" is designed such that it only produces baby food.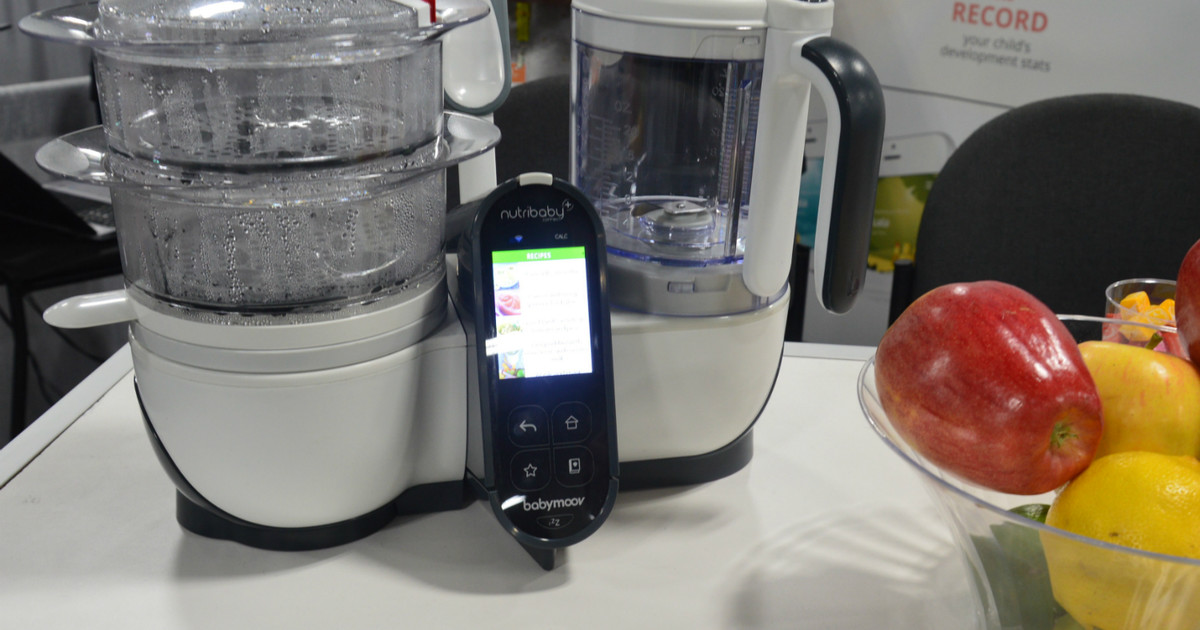 The new product has features such as defrosting, steaming, and blending of the food. It has a system attached to sterilize and warm bottles and other baby utensils. It looks different from the older version as it has a steamer and a blender. The product also has a touchscreen display that makes its functioning easier. The Babymoov NutriBaby uses Happeez app that helps the parents find new recipes for the food processor or blender followed by steaming and blending. The blender has 3 chopping speeds and capacity of about 6.3 cups.
The food processor has the ability to store the already-made recipes and hence tracking of the recipes easier. The app also helps you create separate profiles for separate kids based on their age, allergy, and liking. The app can provide suggestions of meals for the expectant mothers.
This smart gadget is such a good option for the parents having kids who are finicky eaters. The processor is a boon for the parents having their kids left with nannies or grandparents.
Thus, the recipe catalog for the robust app-connected baby food processor will actually determine whether the food processor will walk the walk.