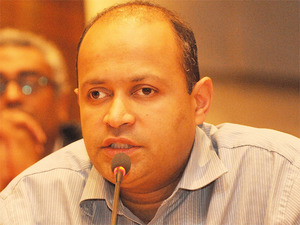 Rajesh Murthy, the President of IT major Infosys is one of the most highly paid managers of the company. And the news is that Murthy this week resigned from his role. Murthy, who since October 2016 was President of the company, has resigned mentioning private reasons. The similar thing was repeated by UB Pravin Rao, the COO of Infosys, while talking to a press meeting after the roll out of the third quarter results of the company.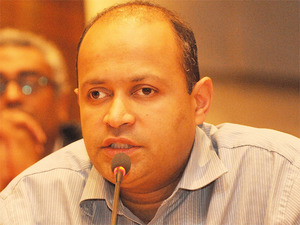 "Rajesh Murthy has exited from his job because of personal reasons. He had represented his wish a couple of months ago, and was capable of finding something going well with his preferences at this point of time. I believe we must not go more deep in this matter," he claimed to the media in an interview.
A worker of the firm for 26 years, Murthy was in charge of the global Utilities, Energy, Services and Telecommunications business unit, comprising creating and implementing strategy, setting the vision, and boosting development. He has held positions of senior leadership all over the business and in all main industries. As a business head of big alteration projects, Rajesh has assisted realize compelling worth for clients via his profound industry acquaintance, along with experience in technology.
"The Board positions on record its bottomless appreciation for his dedication to Infosys over the past 26 Years and wishes him all the luck for his upcoming endeavors," the firm claimed this week in a statement. This data was also backed by industry sources on the sole condition of being unnamed. In the meantime, reports recommend that Pravin Rao till 2022 will be kept hold of as Whole-time Director, while term of CEO Salil Parekh will be for 5 Years. Last day of Murthy at the company will be January 31, 2018.