Jallikattu is a bull-taming sport carried out at the time of Pongal. Pongal is the harvesting festival celebrated in Tamil Nadu. The Supreme Court has ruled out the verdict before Pongal for the bull-taming sport after the animal rights groups have opposed the torture and grievous injury the bulls have to deal at the time of Jallikattu.
This year there will be no Jallikattu during Pongal in Tamil Nadu as the Supreme Court will not be able to give verdict before Saturday.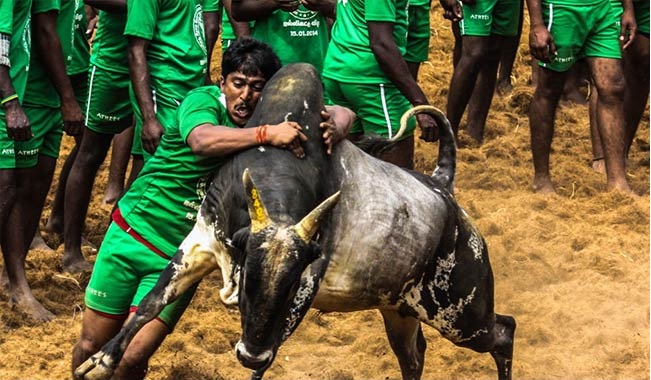 The court is not willing to hear any petition on the ban as it is busy delivering a judgment on the validity of the sport given by a Centre allowing it. The judgment draft is already ready just waiting to be passed in a few days.
The bull-taming sport has been banned since last two years after the opposition raised by the Animal rights groups.
According to Chief Minister O. Panneerselvam of Tamil Nadu and his party AIADMK, Jallikattu has to be held at the time of Pongal as it is a symbol of Tamil Nadu's pride. Therefore, he and his party has requested in a petition to the Centre to issue an ordinance order to allow the sport.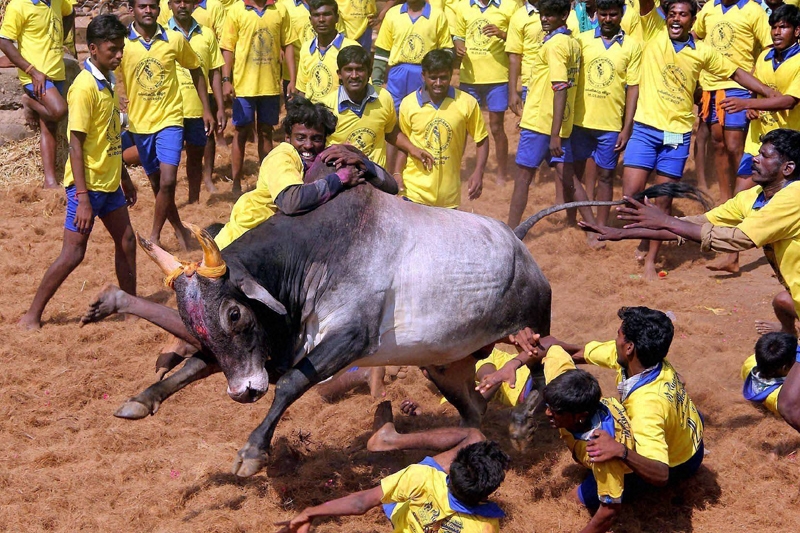 Mr. Panneerselvam says that he and late J. Jayalalithaa would want Jallikattu to be held and uphold the Tamil heritage and culture.
The Centre is not eager to reintroduce the sport which popular in the rural areas. The protests have begun against the decision this year.
The Union Environment Minister Anil Dave said the government is ready even at midnight to take any step but only after the Supreme Court's verdict. The Supreme Court had banned the bull-taming sport in 2014. The bulls were included in the list of banned animals for performing by the Congress-led UPA Government in 2011. Even though NDA delisted the bull from the list, the Supreme Court stayed with its order and will announce its final verdict on the matter.
What do you think about this ban? Should we support the decision thinking about the poor animal OR should we just follow the tradition blindly?